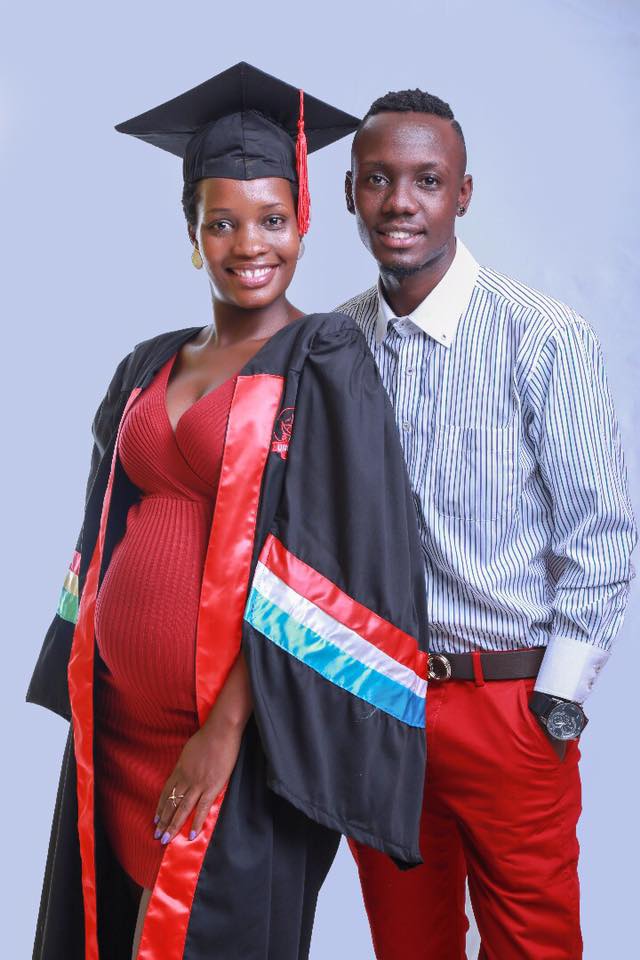 Like we told you a few weeks back, NTV Xpozed show host MC Esco is a very happy man.
And no, his happiness has nothing to do with Esco getting a promotion or a pay rise at his work place. Esco's excitement was aroused by the fact that he is father in waiting!
Yes, Esco is expecting a baby with former Galaxy Fm presenter Haffy Powers!
And as if to rub it in for all the doubting Thomases out there, a few hours back, Esco took to his Face Book page and posted a photo of him and Haffy clearly showing her baby bump.
Not forgetting, the photo also indicates that Haffy recently graduated from a higher institution of learning around town!
Congs Haffy and we wish you all the best when the time for pushing comes!