Fresh from missing out on Euro 2016 and looking very likely to miss out on next year's World Cup in Russia, what has happened to the Netherlands football team?
The Oranje—as the Dutch national football team are affectionately known—were once a representation of everything beautiful about football. They gave the world Total Football—along with Johan Cruyff. A little later, Ruud Gullit and Marco van Basten. Then Dennis Bergkamp. Even Arjen Robben. But now, they lie third in their World Cup qualifying group and if they stay there, will not even make it for the World Cup play-offs in the European qualifying section.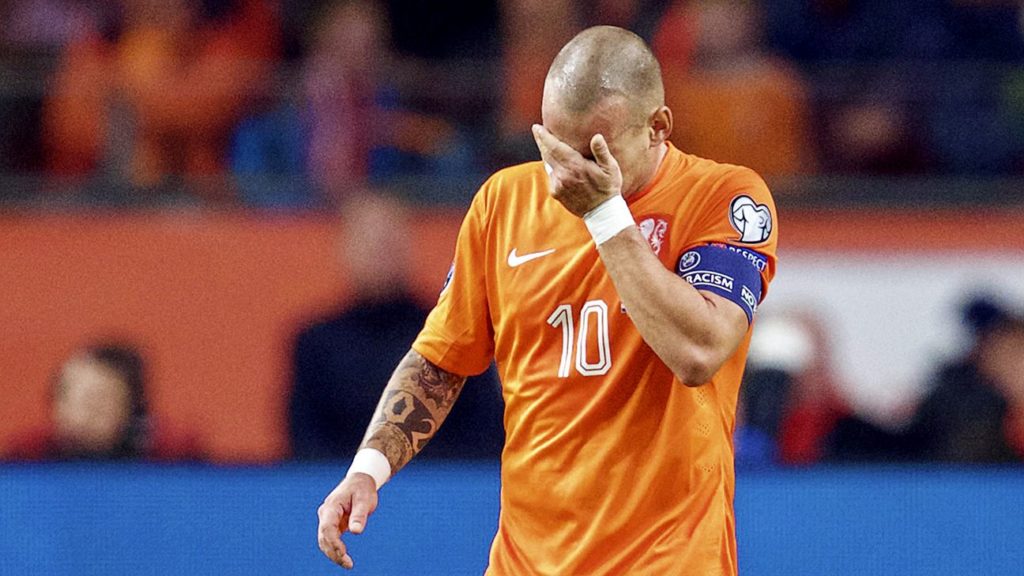 At a cursory glance, the Netherlands put together quite the run. Only two other European nations have reached more semi-finals at major tournaments than the Dutch since 1982, and even before then they were one of the greatest influencers in world football.
But that reign has come to a sad halt. The Dutch, for so long a European power with the best playing and coaching talent, has devolved into an afterthought. Last week's 4-0 loss to France followed defeats to Bulgaria and Sweden, putting the country that produced Cruyff in serious jeopardy of missing a second major tournament in a row. Manager Danny Blind lost his job, but that has not yet arrested the slump as had been hoped.
It is a dramatic fall for a nation many people recognise as the pioneer of attractive attacking football. It now feels like two proper flukes that the Dutch got a World Cup final in 2010 and a third-place finish in Brazil in 2014. Even those 'successes' were achieved with the most 'unDutch' teams in recent history.
Dearth of quality
Fast forward to the years following the World Cup in Brazil and it is not difficult to see why the Dutch are in the situation they are in: a lack of adequate playing talent is one but so too the lack of coaching talent that left Blind with the national team job in the first place. His son Daley, while decent as a utility player, is neither Frank de Boer when played as a central defender nor Philip Cocu as a central midfielder. That said, the Netherlands have a good squad of players but, as has been the case for the past few years, no truly quality youngsters have come through to replace the likes of Wesley Sneijder, Robin van Persie or Arjen Robben—32, 34 and 33 respectively.
There is also the case of unfulfilled or yet to be fulfilled potential for many youngsters; from Eljero Elia to Royston Drenthe (remember him?) to Memphis Depay. Mentality problems, for long the missing 10% in the Dutch teams, now seem to have become an even bigger problem. When one mixes limited talent with even more limited self-belief, what you get is a Dutch side failing to emerge from a qualifying group with teams like Iceland and Turkey, as Netherlands just did for the Euros.
Failure to evolve
That was not the only bad thing to happen to Dutch football though. The team regarded as vanguards of attacking football looked on as Spain and Germany took their tactical template and modified it to create beastly machines that won four straight major championships put together. How did Netherlands try to respond? By attempting to kick Spain into submission in the 2010 World Cup final. It is one method that has been shown up to be painfully inadequate.



Comments
comments