National Super Alliance flag bearer Raila Odinga has said he is disappointed with international election observers over their view that Kenya polls were credible. In an interview with CNN on Thursday evening, Mr Odinga said the observers concentrated on voting and tallying but not the transmission of the results.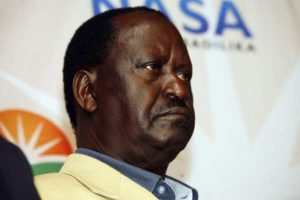 "I think that the observers have not helped Kenyans resolve this dispute, they have confounded it by giving basically an approval to a fairly flawed process…and therefore I am very disappointed with John Kerry and the other observers," he said.




Mr Odinga said Nasa does not want violence and appealed to its supporters to remain calm.
"We know the consequences of 20017 and we do not want to see a repeat of that anymore," he said.




Comments
comments