Famously known for her runaway hits like 'Right now', 'Ragga ragga' and 'Murda', Nigeria's sensation Seyi Shay will be the headlining act for the 18th edition of Blankets and Wine Kampala that is powered by Tusker Malt Lager and organized by House of Deejays.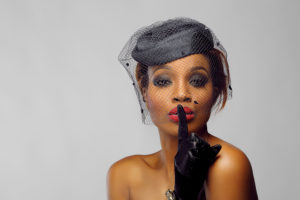 Joining Seyi Shay on stage will be some of Uganda's celebrated musicians and new talent. Famed folk musician and arguably Uganda's best folk artist, Joel Sebunjo, returns to perform at the 18th edition of Blankets and Wine Kampala after making his debut a few editions back.
Burkina Faso's pop star AlifNaaba known for songs such as 'San Kuily' and 'Sougouri' will also be performing.




ShifahMusisi, singer and fashion designer will be making her debut at Blankets and Wine Kampala. Coming off a successful launch of her debut album, Olugendo, she will be looking to light up the revelers with her soothing songs.
Another artist that will be making his debut is GeneraleCzar'bu. A rising star with a bright future boasting of hit songs such as; EngeriYokukwaana, Ononya and others.
Rapper and song writer T Bro will also be making his debut at Blankets and Wine. The 'Duuka",'Jazza' and 'Omukiga' singer will bring a funk fill to the day's festivities.
Lagum is another rapper that will be keeping people at their feet. The hip-hop star has hit songs that will have his fans singing along to. With hits like 'Kings and Queens' off his album "Social Lives", Lagum has been making music for years and has collaborated with some of Uganda's big name hip-hop artists including Ruyonga.
Among others will be renown dancehall artist Rabadaba, who will add the dancehall vibes to the event. Rabadaba returns to Blankets and Wine with additional jams to his name and he will be performing both his new and old songs.
Commenting on the upcoming Blankets and Wine Kampala event, Grace Namutebi the Brand Manager of Uganda Breweries Limited Premium Beers, said; "We are working to always make the Blankets and Wine Kampala experience bigger and better with each edition. We have selected a lineup of artists with a blend of music genres to give our consumers a grand festival experience to create memories. Seyi Shay will highlight this edition and with her collection of songs, we shall be up dancing all evening. Also, an array of activities has been lined up to keep our revelers glued."
"Blankets and Wine is East Africa's premier music experience, designed to showcase outstanding musicians in the emerging genres of afro-based music. As Tusker Malt Lager, we appreciate our consumers and thus, give them an opportunity to discover some of the finest afro-based music acts through Blankets and Wine." she added
Entrance fee is 100,000 UGXat the Lugogo Cricket Oval and gates open at 12:00pm on Sunday August 20, 2017.




Comments
comments