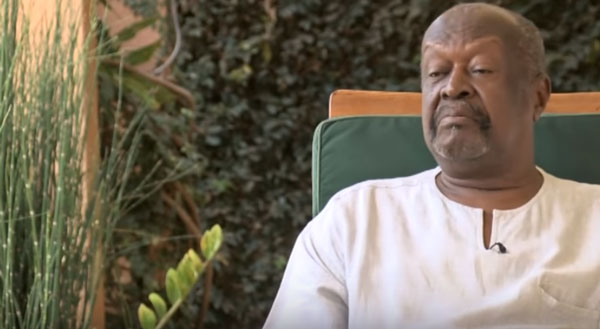 Senior Presidential advisor John Nagenda is against lifting the Constitutional 75-year age limit for a presidential candidate and he advises that President Museveni should use the next four years in office to groom a successor.




While appearing on NBS TV's Morning Breeze show this Monday, Nagenda said he doesn't mind losing his job if speaking what he thinks is right for Uganda will cost him that.
President Museveni will be 76 years in the 2021 elections, hence uneligible to contest, but already there are machinations to life the age limit to allow him extend his rule that is now 31 years and counting.
"I've been disappointed by cabinet members, they can't speak against him. Many people are misadvising him," Nagenda said.
It should be recalled that about a week ago, Kampala minister Beti Kamya said President Museveni is a gift from God and he should continue ruling when his constitutional term expires because he is smarter than all cabinet ministers combined.
Nagenda says President Museveni, agreeing to live office peacefully when his term ends will benefit the new reign as they will continuously seek advice from him.
"I wish President Museveni to live up to the age of 100 but not as president. He should be the person in the background whose wisdom we can benefit from," Nagenda argued.
Nagenda also noted that he wouldn't want members of the first family to succeed Museveni. Though denied by President Museveni and his son Maj. Gen. Muhoozi Kainerugaba, there have been rumours of a so-called "Muhoozi Project" for Museveni to pave way for his son.
Comments
comments