There are several eligible bachelors in this city. However, in an extremely rare case, here comes a virgin bachelor, a popular face. Ladies, NTV news anchor Joel Ssenyonyi has revealed his innocence claiming that he has never "done bad-manners" of adult people.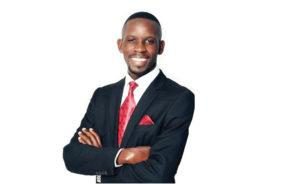 According to Ug Christian News, he made the revelation at Watoto Church on Friday.
"I'm a virgin, some people might thing that maybe I do not have opportunities, or that my 'things' don't function. Of opportunities, they are immense. In fact, I was about to report a police case. About the 'things' God blessed me with, they are working. However, just because they work, doesn't mean I go all over putting them in every place", Ug Christian News reported.
Comments
comments