As the blanket of darkness covered Kampala on Wednesday, party animals flocked Space Lounge to experience a piece of Cindy's band outfit, the Cindy band. Yes, the former Blu 3 act has indeed evolved over the years and now rocks this city with a band!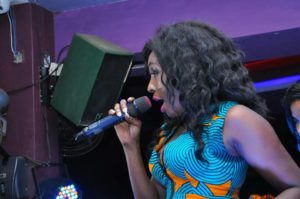 Aptly scheduled on the venue's theme night for Ugandan music, Cindy's band mates warmed up the revellers and unveiled Cindy with a rather unusual title "The King Herself". She hit the stage at about midnight to the expectant revellers and announced her concert date.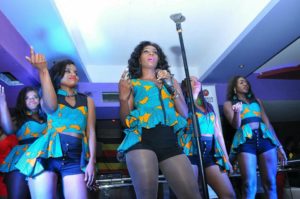 "Before I go, I just want to let you know that on August 25, 2017, we shall be at Imperial Royale for "A night with Cindy" concert," she told her fans.
The band then treated the revellers with energetic and vibrant performance as Uganda Waragi cocktails flowed in the true spirit of theme night.
Oh, she cut her performance short, leaving guests more than enough reasons to get
Comments
comments