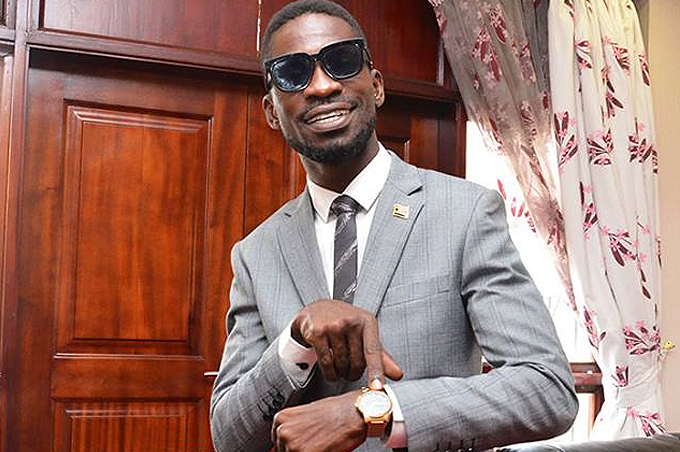 Last week, new Kyadondo East MP Robert Kyagulanyi, aka Bobi Wine penned a response to President Yoweri Museveni's concerns on by-elections and other issues especially youth problems in the country.
In his letter, Museveni talked biased media coverage in favour of Bobi Wine, the question on ideology as well as indiscipline, as opposition supporters have "heckled" him when he hit the campaign trail for different NRM candidates during by-lections including the Kyadondo East one that Bobi Wine won.
Bobi fired back in a 2,000 word letter, accusing Museveni of failure to acknowledge the evolving trends, even after ruling Uganda for three decades.
Bobi Wine's letter created debate in the country, not only on the issues he raised, but also whether he really authored it.
Some people argued that even if Bobi Wine hadn't penned the letter himself, as long as it reflected his ideas and thinking, it was absolutely okay for him to pen off as the author.
Matooke Republic can confirm that Bobi Wine penned the speech and does his writing himself.
"Bobi doesn't just write his speeches, he speaks from the soul and he wrote that letter to Museveni himself," a source close to the singer told us.
Some sections of the public tagged the letter to Anne Whitehead, a communications consultant who has previously done some work for Bobi Wine, but she has come out to also say that Bobi Wine actually wrote the letter.
She took to her Twitter page to clear the air yesterday.
FYI – I did not write @HEBobiwine's M7 letter, but read it on social media like everyone else. If you don't know Bobi is smart, you'll see.?

— Anne Whitehead (@WhiteheadComm) July 20, 2017
As graduate of music, dance and drama, Bobi Wine has been writing for a long time, from his lyrics to motivational speeches and of recent political missives.