Former Cranes captain Geoffrey Massa recently hanged his boots from national duty, but he has not yet hanged his other "boot" and is still a lethal striker.
We might not see him playing at Namboole, but he still uses the area for his "away matches." Information reaching Matooke Republic is that the net buster was last night shot at by Police and got injured as he was involved in a late kick-off game with a 25-year-old woman police has identified as Josephine Maliza.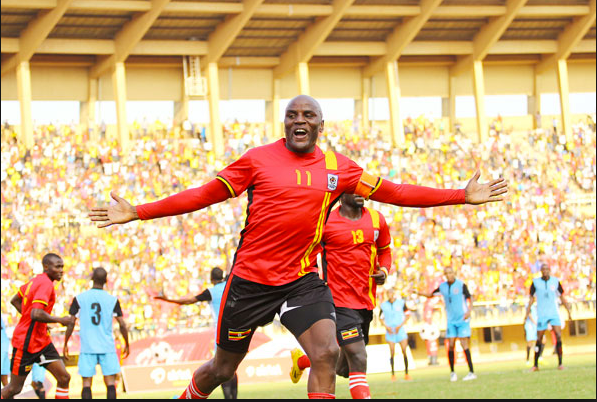 According to reports, police found his car parked by the road side in Bweyogerere late in the night and asked him to open and he refused. He knocked the police bike before speeding off, which prompted the officers to shoot at the car.




Police constables on the scene said they found a car "shaking shaking" as it was parked near the Namboole flyover in Bweyogerere but the driver sped off when police approached.
"In an attempt to stop them, officers attempted to shoot the tyres of the vehicle and subsequently injured the lady in the vehicle. He, Geoffrey Massa suddenly stopped, almost hit another motorist and allegedly hit his forehead on the windscreen, injuring himself. He rushed to a nearby clinic called Gwatiro and he has received medical attention," Kampala Metropolitan Police Spokesperson Emilian Kayima says.
The woman was allegedly shot in the buttocks but she is out of danger.
"She is not dead, not even in critical condition according to reports got from the medical teams handling them."
Comments
comments