Labour export company, Middle East Consultant Ltd has flagged off another group of Ugandan youths to Gulf states; Qatar and United Arab Emirates(Abu Dhabi and Dubai).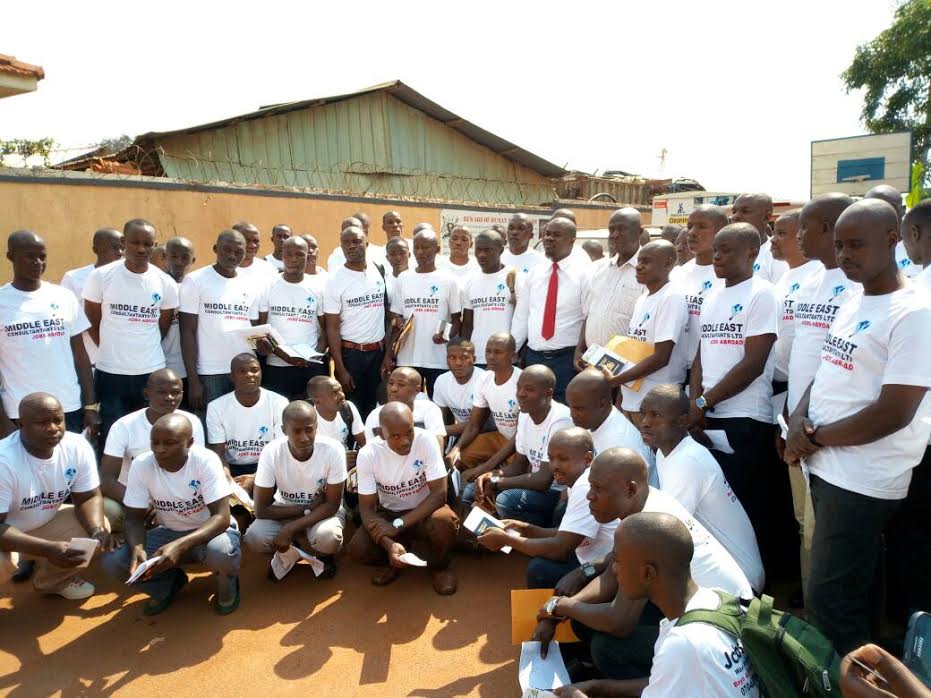 Managing Director Mr Gordon Mugyenyi briefed the group yesterday and urged them to work hard and change their lives.
"Work to save your families from poverty and try to avoid Facebook tempting girls",he stated.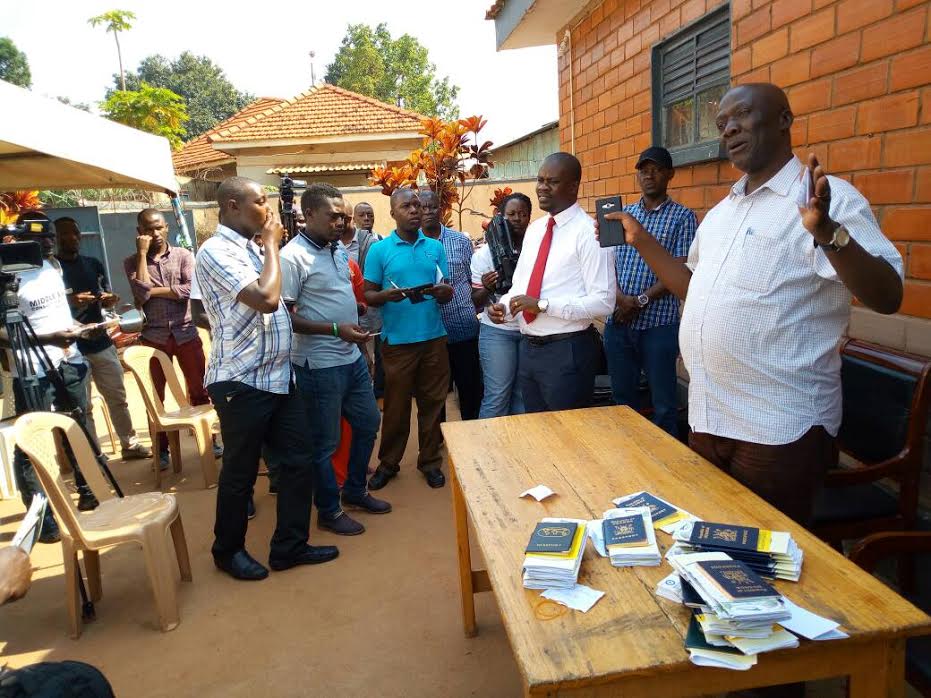 Of the 80 youths, 56 are headed to bathe world's market city of Dubai to work as cleaners with a monthly remuneration of Shs1.2m. 21 energetic young men will be working in Qatar as truck drivers earning Shs3.4m while three people are going to be hotel waiters in Abu Dhabi all without being taxed by the Gulf states and will receive other benefits like free medical insurance, free daily meals, transport from and to their work stations and a free flight back to Uganda after the renewable 2 year contract.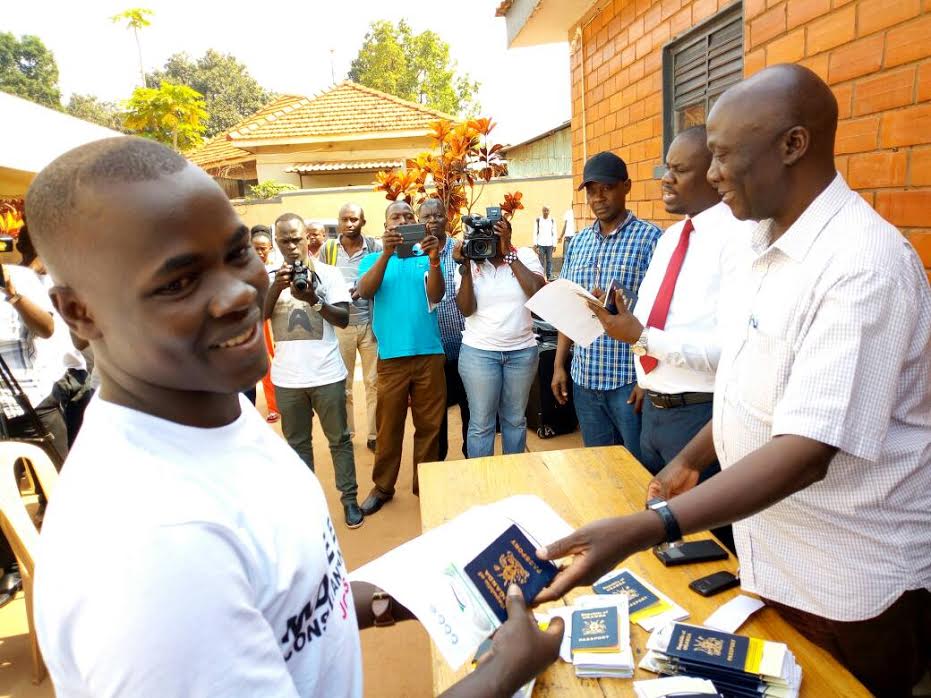 The guest of honour Moses Binoga the commissioner of police in-charge of Human trafficking in the ministry of internal affairs commended Middle East Consultants.
"We gave you MEC a license after doing due diligence and a series of assessments after being satisfied and so far its one of the companies that we never get complaints about from Ugandans it has taken to work abroad", Binoga noted.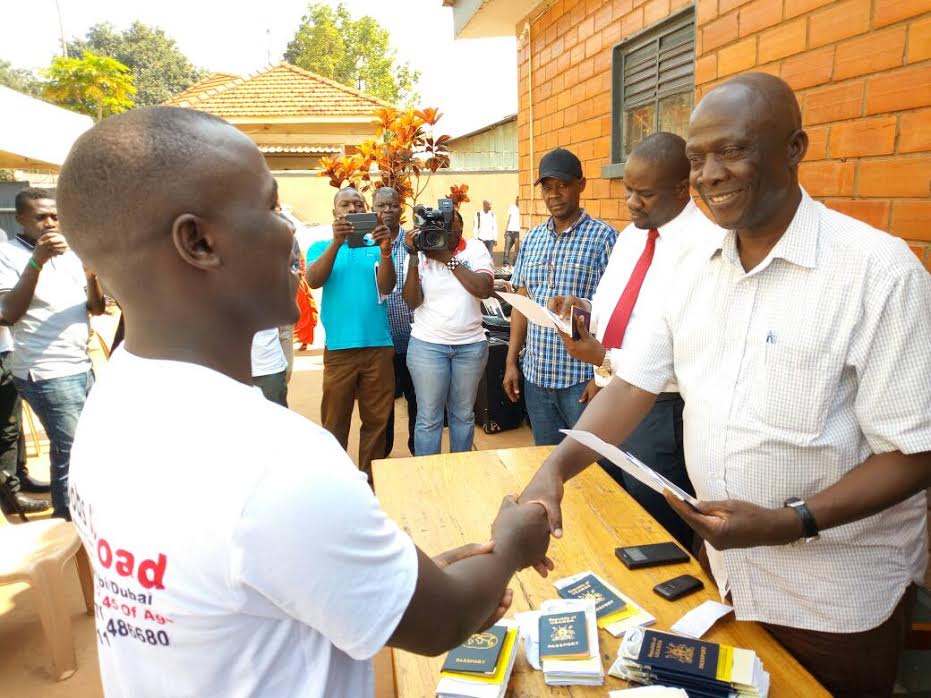 He added that all Ugandans who had gotten jobs abroad through Middle East consultant were now Uganda's ambassadors and should work hard, be obedient and not squander their saving but raise Uganda's flag high.
The Muyenga based company has now embarked on recruiting more 200 Ugandans to work as taxi drivers and interviews are scheduled July 6.
Comments
comments