Video-assisted refereeing was touted to be the magic cure for almost all that can go wrong on a football pitch, but is it possible it could ruin everything that attracts fans to the game?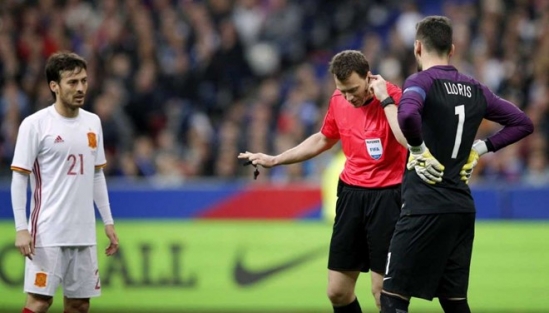 Following the uproar sparked by Frank Lampard's no-goal at the 2010 World Cup in England's Round of 16 game against Germany, there was almost unanimous acceptance the game was ripe for introduction of video technology and in came goal-line technology a few years later. After nearly half a decade of the world getting used to, and accepting goal-line technology, an even more intrusive extension of goal-line technology is here with us: video refereeing.



Video refeering, or video assistant referees are nothing new to sport; hockey, rugby and cricket have all used technology to help the centre referee make important calls, and football is only playing catch-up. It is only during the ongoing Fifa Confederations Cup that the technology has been sanctioned for use at a senior men's competition, but with video assistant referees given a very narrow mandate; to review the incidents during a game that have the potential to alter the result—such a goal crossing the line, a goal scored from an offside position, a penalty or red card offence.
Split opinions
Sounds straight-forward, right? Only if you were not watching on Day Two of the Confederations Cup. In the two games on the day, no less than four goals were given or cancelled in the Mexico vs Portugal and Cameroon vs Chile games respectively. To the technology's credit, some of the calls were correct. But no one cares about those. All everyone remembers is the fact that Eduardo Vargas' would-be opener for his team was cancelled over a very close offside call—the kind that centre referees previously had authority to pass by giving the striker the benefit of the doubt. That is part of what made football attractive; even if referees had the letter of the law, they were also allowed to apply their own common sense to match situations as they arose. Now video assistant referees are going to take that away. And with them will go the drama; one of the game's foremost attractions.
It took all of 65 seconds before the same player knew whether he could celebrate his injury time goal or not; as his goal which had been cancelled by the pitch-side referees was awarded at the intervention of the VAR. Clearly, even in the Chile ranks that evening, technology would have got split opinions. For fans there is certainly no guessing whether they want to be kept guessing on whether to celebrate or not
But now that it has made its debut at a senior men's Fifa competition, it is unlikely that world football's governing body is going to be turning its back on video refereeing any time soon—not even after it has been found fallible. In a friendly game days before the Confederations Cup kicked off, France defender Raphael Varane was harshly sent off against England, on the advice of the VAR. It was a call the centre referee was not planning to make. From the early evidence, it is unimaginable that most of the drama that football served could now shift to the room with the video assistant referees, and if that happens, football will have possibly scored its biggest own goal in a long time.