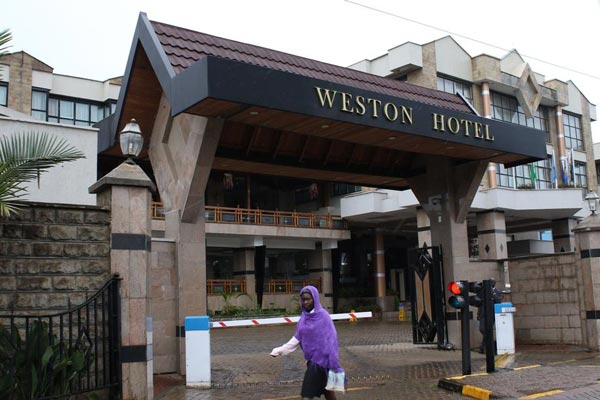 "We have contingency measures on the ground" he said. He said tests are being run in the hotel and there are ambulances on standby to take people to the hospital. The forum, called "The Kenya International Scientific Lung Health Conference", is organised by the Ministry of Health.
It began on Tuesday and is scheduled to end on Friday.
A cholera outbreak has been reported at Weston Hotel in Nairobi where some guests, including doctors, are attending a science conference. Dr George Nyale, chairman of the conference, confirmed the outbreak, saying there is no cause for alarm.