The governments of Uganda and China on Tuesday evening launched a drive towards the successful organization of the first ever Dragon Boat festival in Africa. The festival, one of the most popular Chinese water sport and cultural events dating back hundreds of years, was launched at Arirang Restaurant in Kampala.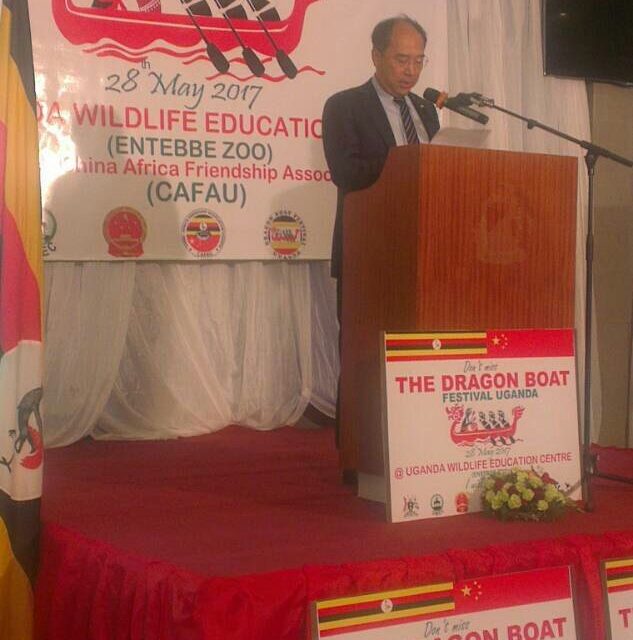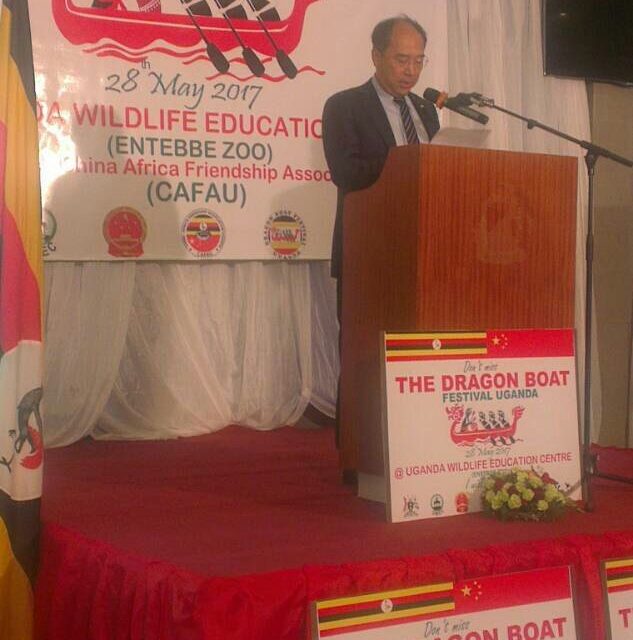 The Dragon Boat Festival, the first of its kind on the continent, will take place on May 28, 2017 at Uganda Wildlife Education Centre (UWEC) in Entebbe, and it will have professional and social participants. The winner will take the prized Dragon trophy.
The Dragon Boat festival has been organized by China Africa Friendship Association together with the Chinese Business Community and the Ministry of Tourism in Uganda.
According to Uganda's minister of tourism Prof Ephraim Kamuntu, the Dragon boat festival will be added on the tourism annual calendar, and be used to attract Chinese tourists to Uganda.
"I urge all Ugandans to prioritize and turn up for the Dragon Boat Festival," said Minister Prof Ephraim Kamuntu, while drumming up support for the event which will be a place for Ugandans and Chinese to interact and share their culture.
China ambassador to Uganda Zheng Zhou Qiang said the Dragon Boat Festival will promote cultural exchange between Uganda and China. His embassy will contribute Sh61m towards organizing the event. While State minister for tourism Godfrey Kiwanda Suubi promised to make April 28 a special day, with a view of attracting over two million tourists from the Chinese market annually.
Among the speakers of the day was the Mayor of Entebbe Mr Kayanja DePaul who said his town was ready to host the Dragon Boat Festival. He asked participants to consider spending a week to the festival in Entebbe town.
The Dragon Boat Festival (Duanwu Festival) is a traditional holiday that commemorates the life and death of the famous Chinese poet Qu Yuan (Chu Yuan) who committed suicide by drowning himself in the Miluo River on the 5th day of the 5th lunar month in 278 BC on hearing the Qin State had conquered the capital of Chu.