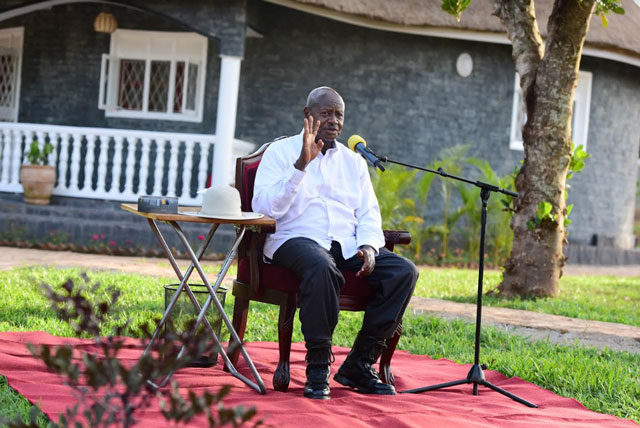 The word DEADLINE is not in Uganda's vocabulary. In fact the latest twist in the SIM card registration deadline drama just proves that deadlines are dead in Uganda.
Three days after the extended deadline for registration of SIM Cards was enforced, President Yoweri Museveni has not only lifted it, but extended it by another three months and eight days.
"I chaired the NRM Caucus today where some MPs appealed for more time for SIM card registration despite the passing of the earlier deadline," Museveni took to Twitter this Monday evening, to break the news the sounded like music to the ears of telecom operators who were bound to lose billions of shillings after disconnecting more than one million subscribers.
"I've agreed to this proposal on condition that the new deadline will be respected. SIM card registration will therefore run until 30/8/2017," Museveni decreed.
"Ministry of ICT and other concerned govt agencies are authorised to allow this new window. I ask Ugandans to take this exercise seriously," Museveni said.
Last Thursday, which was the eve of the second deadline issued by UCC, Parliament passed a motion that people should be allowed more time to register their SIM cards.
ICT minister Frank Tumwebaze called a press conference the next day assuring the public that they should disregard Parliament's motion as the deadline was going to be enforced.
At the stroke of midnight leading into Saturday, unregistered SIM cards were switched off, along with many that had been been registered with telecom operators blaming the gaffe on National Identification and Registration Authority (NIRA) that had not verified some of the submitted data.
While Tumwebaze swallows his words, social media is abuzz with the people knowingly posting; "I knew it. Uganda has no deadlines."
Comments
comments