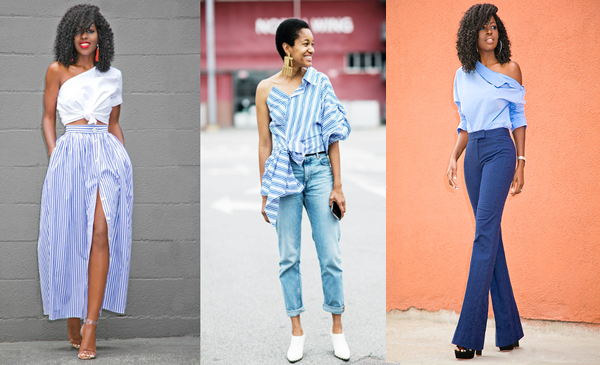 I am sure by now you must have noticed that fashion trends, especially for the women are crazier by the day. Take for instance the deconstructed shirt.
Forget the suit style dress shirt; the 2017 shirt trend is either cut out, off shoulder, or possibly shoulder less all together. It's anything but normal. The knot is also one way to finish off the look.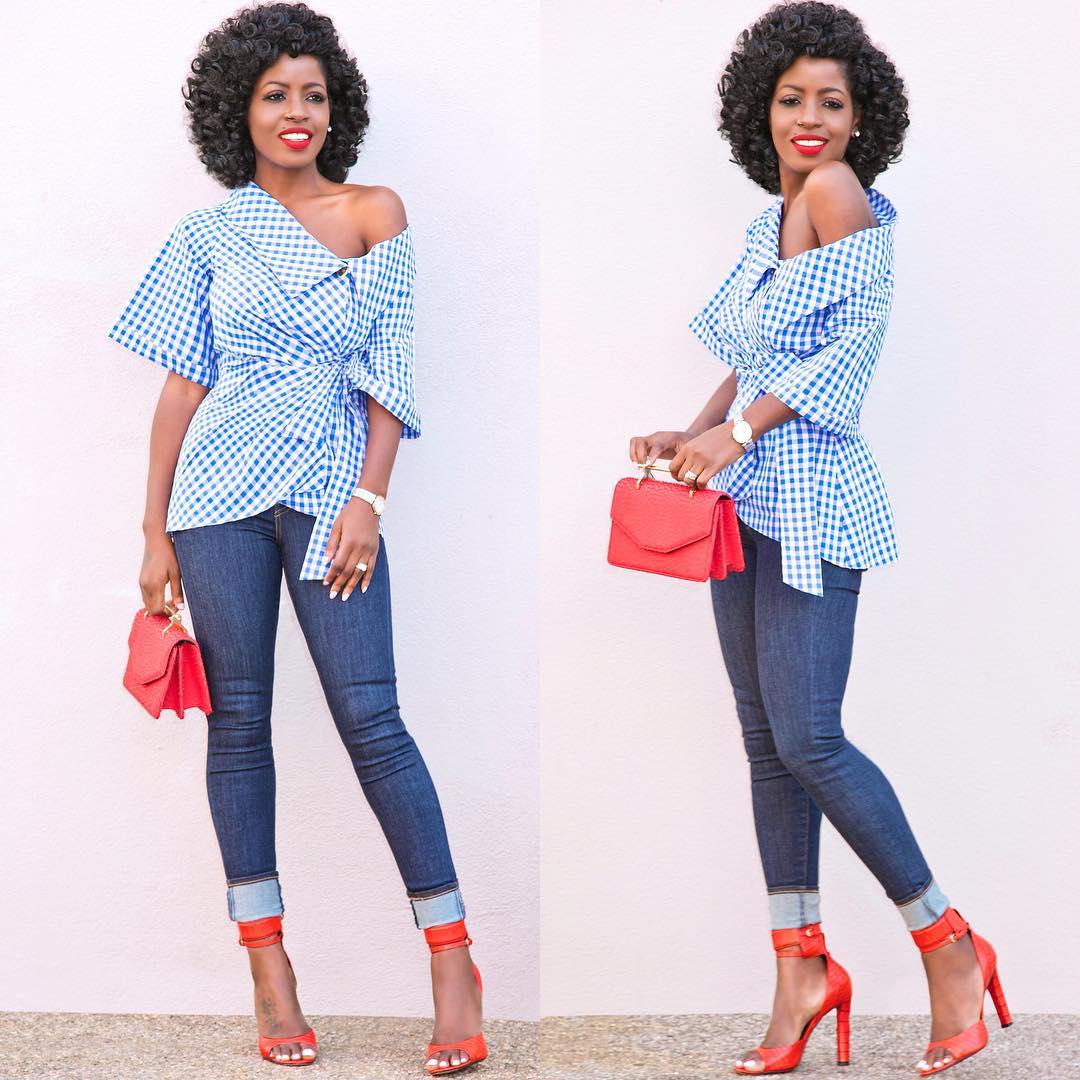 To pull off these look, those super skinny jeans, tights, mules, sneakers and denim skirts are going to come in handy.
Your shirt will definitely be making a statement, so get an equally statement purse of clutch to complete your look.
Still think you can't pull this off? Don't think too much. Simply go ahead and splurge on this trendy shirt.