Procter and Gamble (P&G) is celebrating 12 years of sharing clean drinking water to rural places where clean water is barely accessible.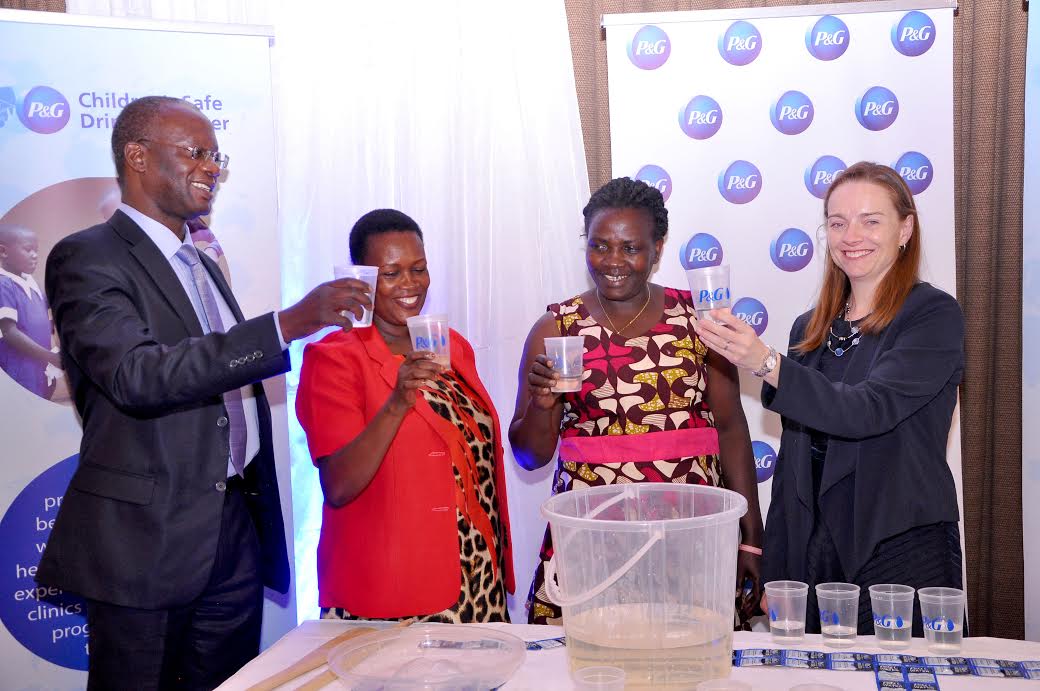 Through Children's Safe Drinking Water Program (CSDW) a non-profit initiative- P&G provides sachets of water purifiers to especially vulnerable individuals such as the sick, disabled, elderly and poverty stricken individuals.



Speaking at the event which was hosted by Dr Mich Egwang, CSDW Program's Director Ms Allison Tummon Kamphuis said, "The water sachet which goes hand in hand with sustainable development goal (SDG) 6 contains a powder with water purifying technology and has been used in over 85 counties."
Ms Allison also added that thanks to worldwide networks of NGOs and government partners, the program has impacted thousands of families across the nation.
"Through both local and international partners, we've managed to provide clean water to people affected by poverty, HIV/AIDS, cholera outbreaks, and floods," she said.
The event which was held today at Serena Hotel was chaired by the Commisioner of Water and Eviromental Sector, Eng Disan K Ssozi who commended P&G for their efforts to improve the lives of thousands of Ugandans. "With partners such as Procter and Gamble, the Ministry of Water and Enviroment has registered great success in improving access to safe water across the nation," Commissioner Disan said.
Procter and Gamble is the home of brands such as Always, Ariel, Gillette, Vicks, Fairy, Whisper, Pampers, Duracell, Crest, SK-II, Oral-B, Lenor, Ambi Pur,Head and Shoulder etc.




Comments
comments