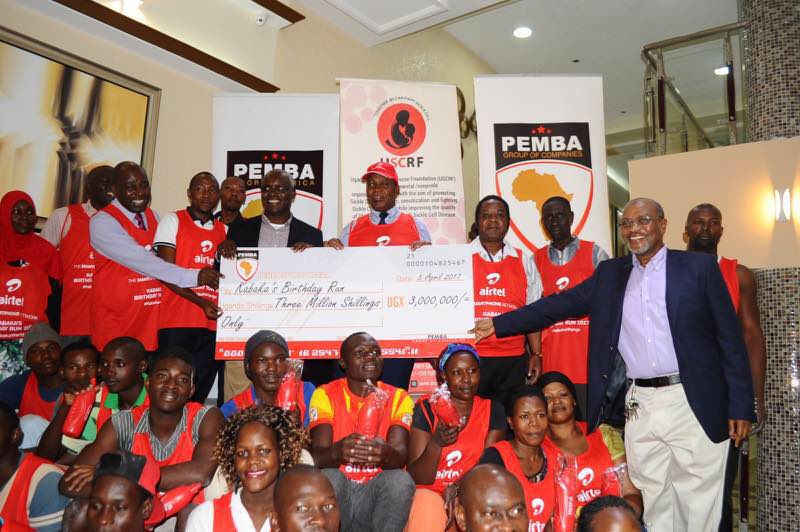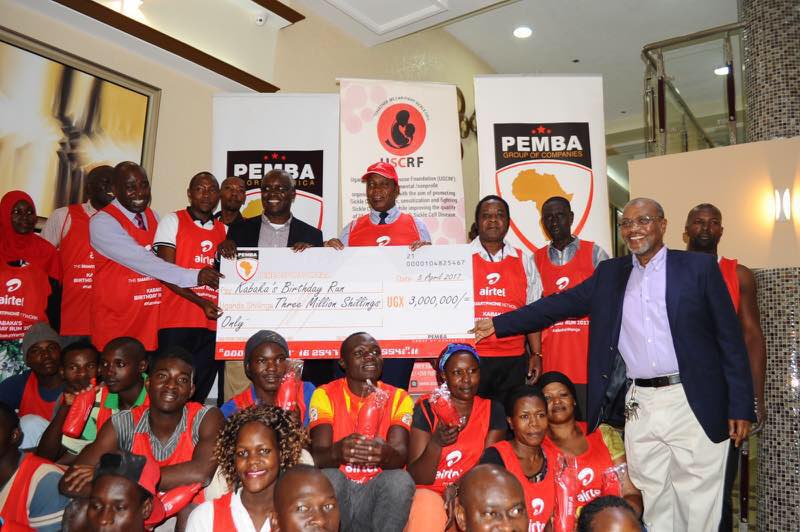 Sports philanthropist Jack Pemba has joined the noble cause to fight sickle cell anaemia with a Shs3m cash boost to the Kabaka's Birthday Run.
Pemba made this contribution as a member of the Sickle Cell Association of Uganda who also sits on the board of directors Uganda Sickle Cell Foundation. This brings the members' contribution to a total of Shs15m—including: BMK Group of Companies (Shs5m); Roofings Uganda (Shs5m) and AGT Laboratories (Shs2m).
"It's a huge boost towards the Kabaka's Run and particularly towards the fight against the silent killer that's sickle cell anaemia," said BMK managing director Haruna Kalule Kibirige, as he handed the cash to the organisers at BMK House, Hotel Africana yesterday.
He added "The public response is very positive, so far, and I appeal to all those who haven't bought their tickets to hurry before the D-day for this is a cause worth all our support."
Proceeds from the fourth edition of the annual event—to mark Kabaka Ronald Muwenda Mutebi's 62nd birthday—will be channelled to the fight against the escalation of sickle cell anaemia in Uganda.