Celebrities and their fans! Apparently Leila Kayondo, a proud BMW owner was recently snapped pushing a bicycle far away from the city. Fans have not let the moment pass. They are at it again.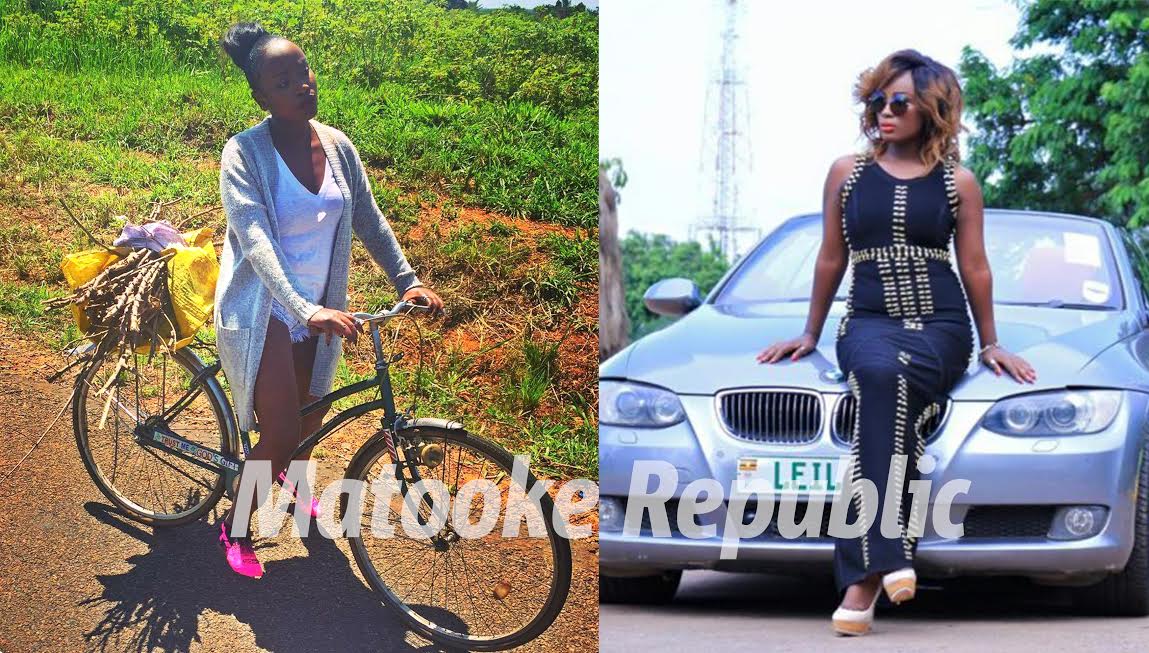 After outdoing themselves with Juliana's "I'm here" comeback video, the trolls were at it, this time unimpressed by Leila pushing a bicycle with firewood strapped on the back seat. They are mocking her for the "drastic" down grade.




Yes, there is no air-conditioning, CD player or the comfort that comes with a BMW.
One of the fans pointed out that she was paying for her " sins" after a failed relationship with SK Mbuga, the guy who bought her the sleek ride while they were in a relationship.
Some pointed fingers at the economy.Others laughed at her plight, telling her to work harder.
However, it turns out that the bicycle scene was captured in her music video that she is shooting under her new management. She recently penned a deal with "Star such" a local talent management. She revealed that she is shooting "Kyana gwe" music video, something she hopes to end the dry spell in her career.




Comments
comments