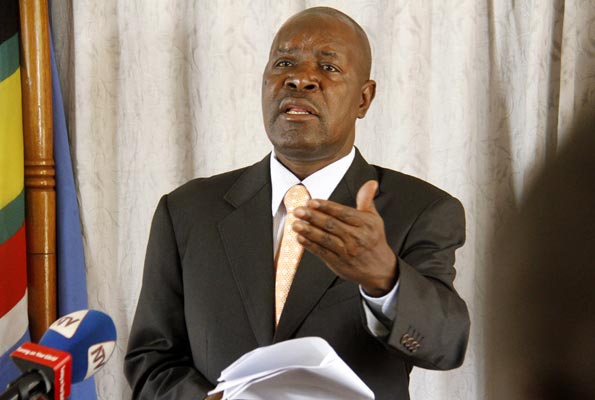 Uganda Media Centre Executive Director Ofwono Opondo fired at Dr Kizza Besigye yesterday over several failed projects. While appearing on NBS Frontline show, the moderator Charles Odongtho asked Opondo to comment on Besigye's new campaign of fighting land grabbing.




As expected Ofwono Opondo did not mince his words.
"Dr Kizza Besigye has been starting projects that he doesn't complete. He is like a chicken that lays eggs and doesn't hatch", he stated.
However, Besigye retaliated to Opondo's claims saying, "Anyone genuinely fighting corruption is in direct confrontation with the system of government. We defeated the regime and we have the evidence to show that we won the election. The dialogue talk you have been hearing about is about having an independent audit to restore the will of the people".
Kizza Besigye recently launched a campaign to sensitise Ugandans against land grabbing.



Kizza Besigye's earlier campaigns include "Walk to work", "Free my vote"," Defiance", among others. The campaigns did not yield much.
Comments
comments