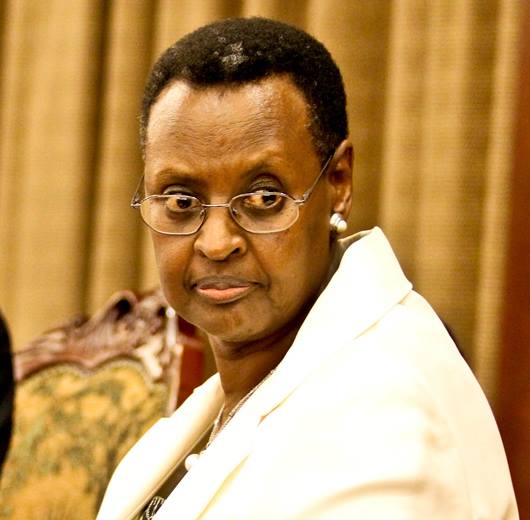 First lady and education minister, Janet Kataaha Museveni has extended an olive branch to Dr. Stella Nyanzi. She says she has forgiven the Makerere lecturer and researcher over the insults she traded against her on social media.
In an exclusive interview with NTV this morning, Mama Janet said she has forgiven Ms Nyanzi who often uses language considered as explicit to put her points across.




To bring you up to speed, Dr. Stella Nyanzi has of late been making derogatory comments aimed at the First lady on her Facebook wall mainly in response to government's failure to provide sanitary pads to school girls and most recently the First lady's caution against use of boda boda to transport children to school.
Janet noted that she has failed to understand where all the anger and hatred towards her from Ms Stella Nyanzi originates.
In her latest blistering Facebook post, Ms Nyanzi mocked the first lady for her continued call towards parents to buy food flasks for their children as well as desist from sending them to school on motorcycles, commonly known as boda bodas.

Two weeks ago, Ms Nyanzi was grilled for nearly six hours in relation to an earlier post criticising Mrs Museveni. Days later, she was blocked from flying out of Entebbe International Airport, because, according to her, she had been placed on a no-fly list.



Dr. Stella Nyanzi started "pads for girls" citizen-led initiative to fund-raise sanitary materials for school girls countrywide after the First Lady said government had nomoney to buy sanitary pads for girls. The campaign is steadily gaining prominence.

Comments
comments