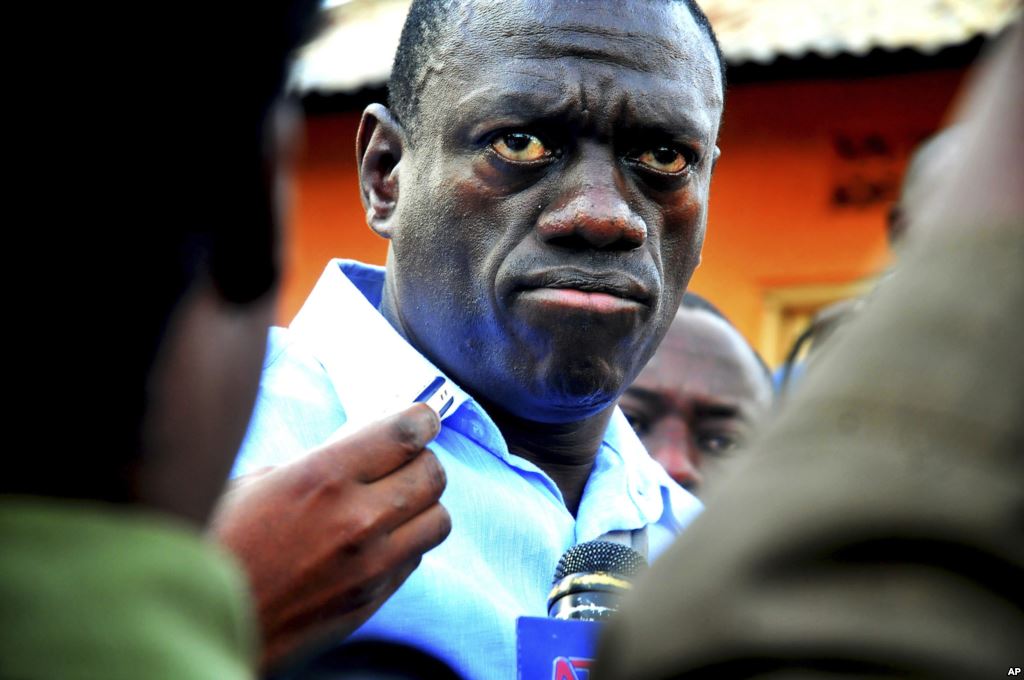 Former presidential candidate Dr Kizza Besigye has this morning been blocked by police from attending fallen AIGP Andrew Felix Kaweesi's requiem service at the Rubaga Cathedral.
Besigye was blocked together with Kawempe South Member of Parliament Mubarak Munyagwa "Mugatti gwa butter". In a rare occurence, Besigye obeyed the police orders and drove back.
In the mass led by Archbishop Cyprian Kizito Lwanga, he condemned the tragic incident calling on Ugandans to respect the ten commandments and value life.
"Murder is against the ten commandments of God. Life is a precious gift from God, nobody wishes for death."
"We have crime preventers, am I right? Then it's high time they started doing what they are supposed to do; to prevent crime," he added.
Kaweesi will tomorrow be laid to rest at his ancestral home in Kitwekyanjovu in Kazanga, Lwengo district.
RIP.