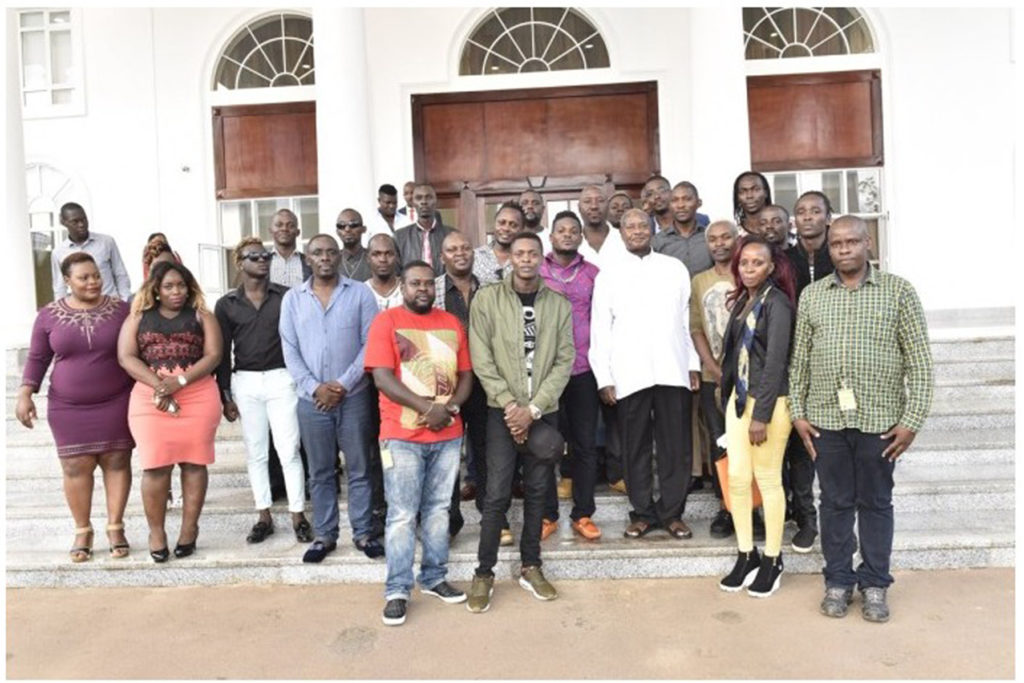 Artistes who were last year involved in campaigning for President Yoweri Museveni's fifth term in office secured a meeting with the big man at State House in Nakasero, late last month. The artistes were full of dreams that they would leave the meeting with a big sack of cash and other opportunities like scholarships for their children.
The artistes "called on" the president to check on him a year after they had played a role in helping him get voted into office. The last time they had met Museveni to launch Tubonga Nawe a campaign song drumming up support for the President ahead of the 2016 elections, he didn't go for the Munyonyo meeting empty handed as he offered them Shs400m.
That was the beginning of a bumper harvest as the artistes were paid several millions of shillings for every performance they put up at Museveni's campaign rallies countrywide. The deal was so lucrative that every artiste was paid for every concert individually even when they belonged to a group like Radio and Weasel.
Capital FM presenter Marcus Kwikiriza through his Black Star Entertainment was in charge of putting things together, though the budget was going through Kiryowa Kiwanuka, a partner of President Museveni's son in law Edwin Karugire of the Karugire Kiwanuka Advocates.
Public boycott of Tubonga Nawe artistes
On the heels of President Museveni's election victory, a section of the public that had supported rival Rtd. Col. Dr. Kiiza Besigye rallied the public to boycott music and concerts of artistes who had taken part in the Tubonga Nawe project. Many of these were youth who agitated for change many noting that they had seen only one president all their lives, and that fellow youth had let them down.
The boycott saw artistes like Jose Chameleone not holding concerts last year while some like Rema Namakula reportedly "apologised" for being part of the project. Some like Radio and Weasel who went ahead to hold concerts had a big section of the audience made up of NRM officials who couldn't allow their boys to have a flopped concert. Others like Bebe Cool decided to do what they know best, hitting the studio and realising good music which brought the fans back.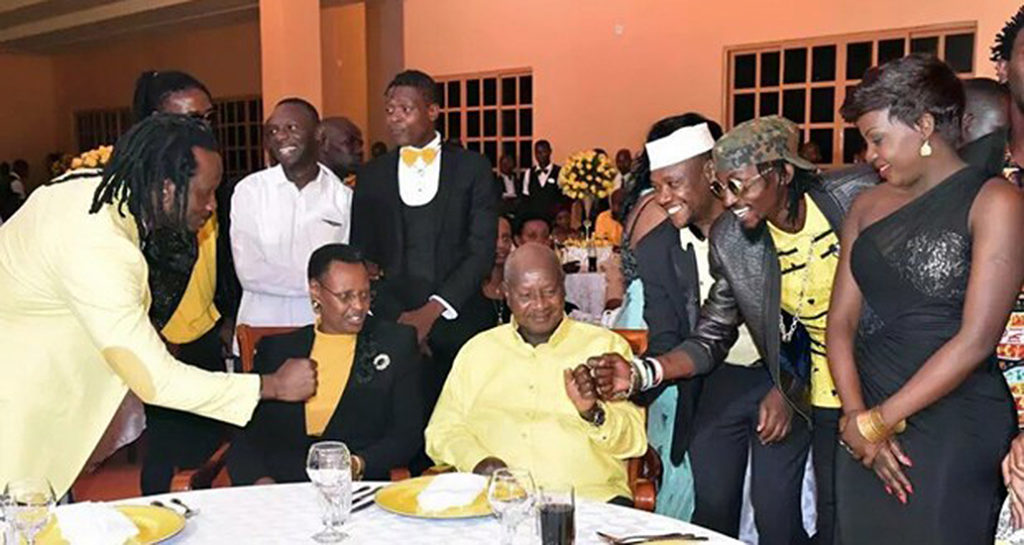 Looking for compensation and entandikwa
It was on the basis of the Tubonga Nawe artistes claiming lost revenue following the boycott that they sought a meeting with the president to among other things provide some form of compensation and "entandikwa" (start-up capital) for them to undertake projects like building better studios, houses and taking their children to school.
A meeting was organised and the artistes finally met President Yoweri Museveni in late February. This time the artistes unanimously asked that they be represented by someone else other than Bebe Cool, the architect of the Tubonga Nawe project. According to them, whenever Bebe Cool gets the ear of the president, he fronts personal issues like the pending compensation for his shooting and taking his children to a soccer academy abroad. They asked that Marcus Kwikiriza be the go-between to articulate their issues.
We reached out to some of the artistes who attended the meeting and they were cagey. "Why do you want to know what happened at the meeting. The issues we discussed were confidential," Chagga, Radio and Weasel's manager told us.
Sources told us that singer Jose Chameleone's request was to have his children granted scholarships abroad to improve their swimming talent as they are already excelling, so that they will ably represent the country in future.
Apparently, President Museveni asked for the children's ages before he said they were too young to be taken abroad, away from their mother.
"I can't do that to a mother," Museveni is said to have told Chameleone, before the singer downgraded the request asking that they can be offered scholarships in international schools here in Uganda. Already, Chameleone's children go to Galaxy International School so if the President had been positive, it would have lessened the burden of several thousand dollars in school fees. The President said his State House scholarships only cater for children in public schools.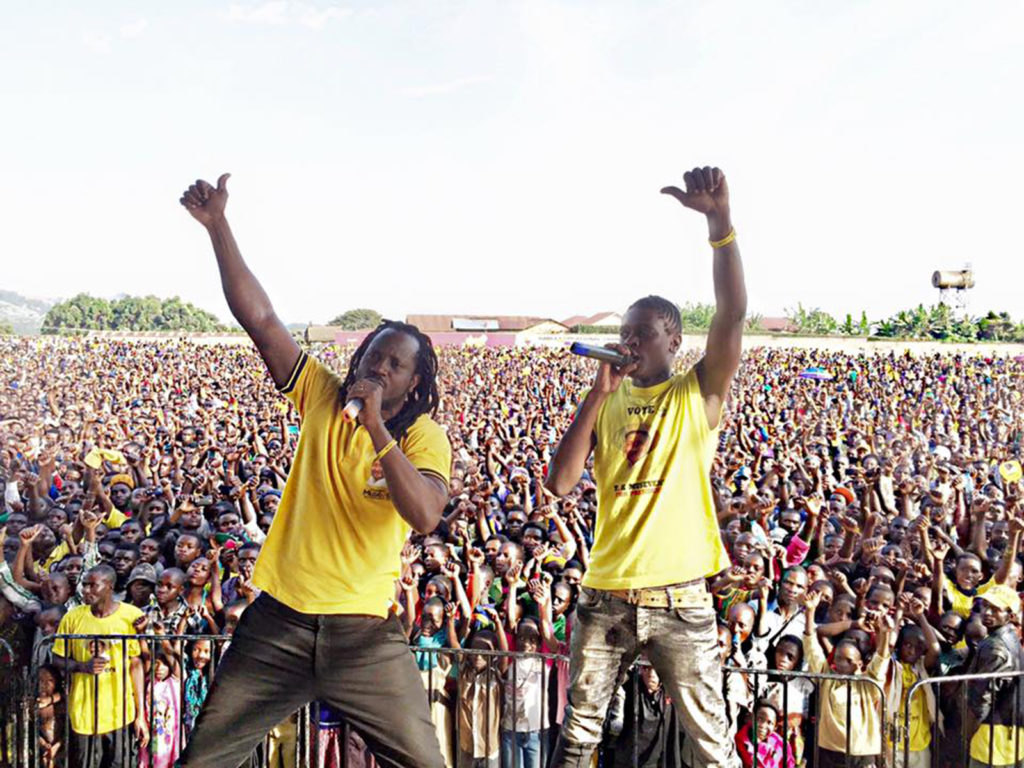 The other thorny issue the artistes discussed with the president was the Uganda Revenue Authority "unfair income tax assessments" and KCCA directives like ending concerts at midnight and noise pollution issues, which affect their business.
Several artistes like Chameleone, Iryn Namubiru and Bobi Wine (who was not part of the Tubonga Nawe project) have previously been slapped with huge income tax bills that led to the impounding of Chameleone's Cadillac Escalade and Namubiru's Landcruiser on the days they were holding their concerts. The vehicles were later returned after the taxmen reaching agreements with the artistes.
The other issue discussed was implementation of the Copyright Law so that artistes can be able to earn from their works. Currently most Ugandan artistes only earn performance fees and it is music pirates who earn from CD sales unlike in the recent past when artistes would sell their albums for as much as Shs50m.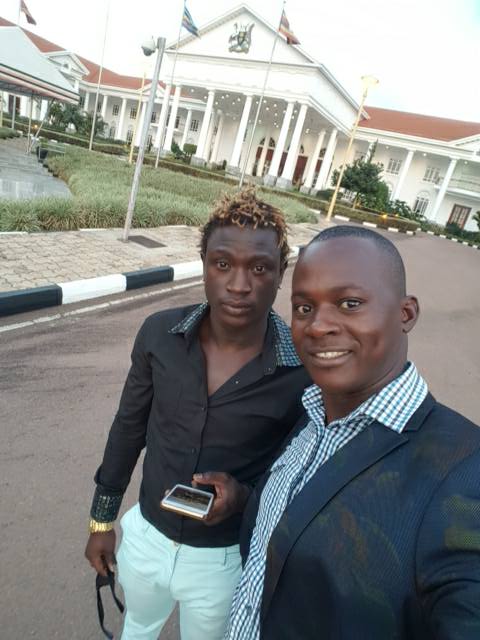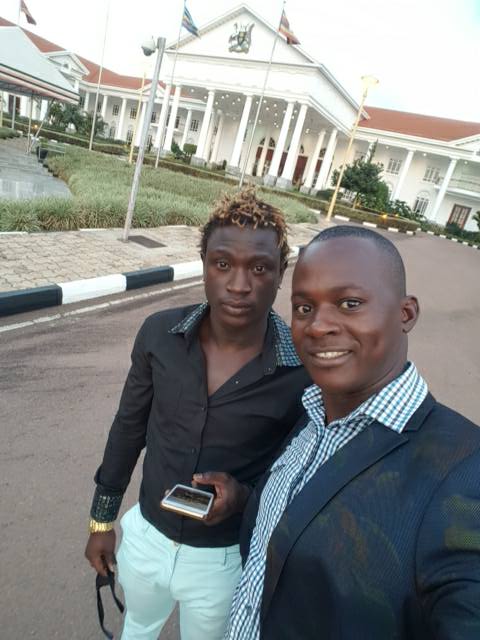 Comedian Herbert Ssegujja, alias Mendo/Teacher Mpamiire has made a living out of mimicking President Museveni and he is often times called "Sevo" a moniker youth to refer to the President. He was part of the meeting and when reached, he told Matooke Republic that the meeting was about issues affecting artistes not private matters.
"The meeting was about issues. It was about how we can handle problems as artistes. Things like copyright law and URA," he told us stating that some officials from URA and KCCA also attended the meeting.
Another meeting planned
President Museveni didn't want the meeting to degenerate into personal requests, like shopping lists students give their parents at the end of term. He asked the artistes to come up with issues that generally affect them and promised to schedule another meeting with them. Photo opportunities were organised at the steps of State House and Museveni waved the artistes goodbye. He didn't call that lady who usually carries his briefcase with brown envelopes. The artistes left the meeting disappointed yet many of them had been hoping to return with heavy pockets. "Only Shs10m would have been enough for me," one of the disappointed artistes was heard saying.