In another bizarre incident, American movie star Will Smith has been "seen" in Uganda, Kenya and Tanzania at the same time. Apparently, Will Smith is in East Africa and the three countries are all claiming he is in "their" country. The three East Africans are behaving like co-wives all fighting for the pleasure and bragging rights of hosting the Hollywood A-Lister.
According to reports, the American movie star was spotted in Kenya before heading to Tanzania. We have no idea how he also ended up in Uganda- all at the same time.
In Tanzania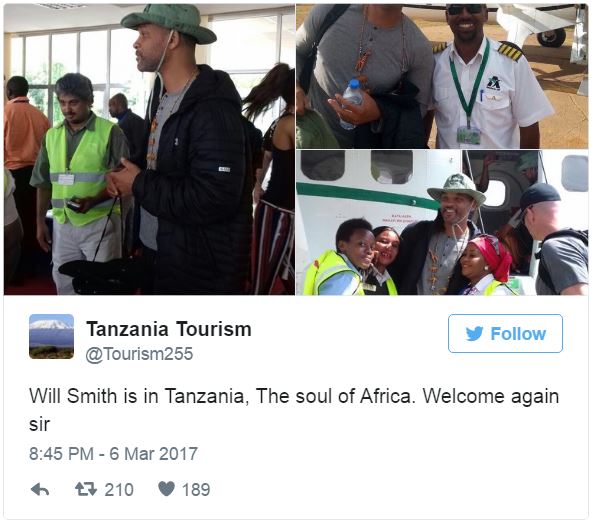 In Uganda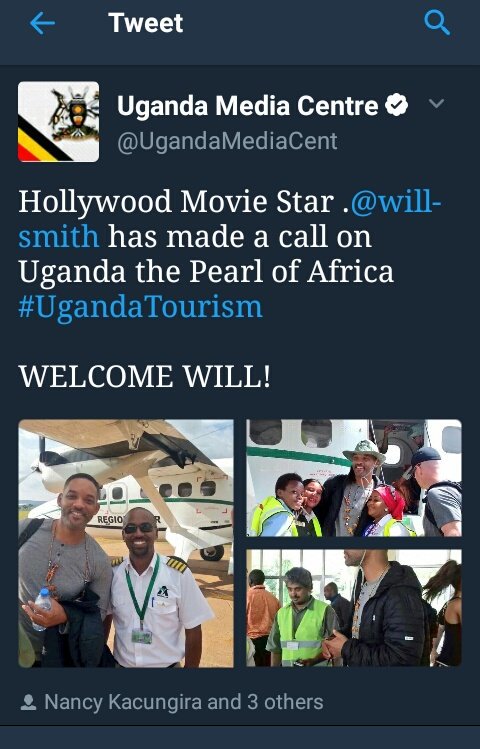 In Kenya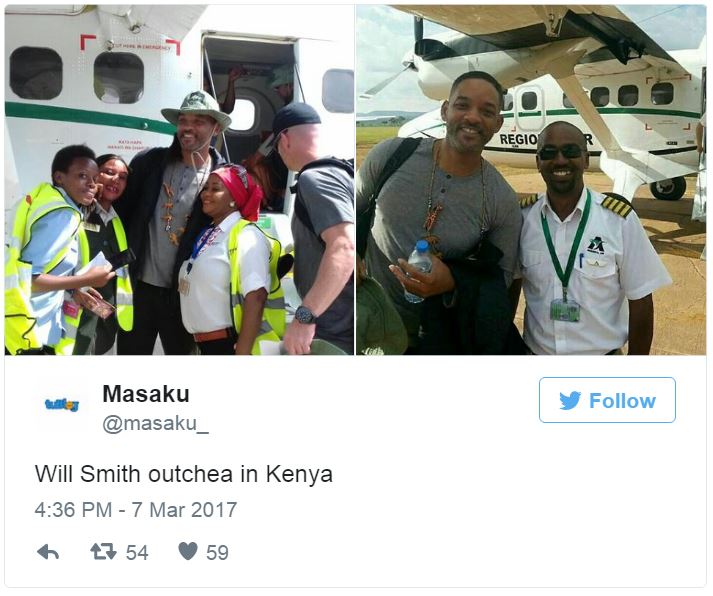 Why the confusion?
The visit of Will Smith is a big deal to the PR of a country especially in boosting the tourism potential. With the three countries all in contention for a leverage, this happened in the worst way possible.
One thing to be sure of…. Will Smith has been in East Africa and Egypt too BUT we can't tell which exact country he visited but by the look of things, Uganda and Kenya have been caught offside especially after Uganda Media Centre deleted the tweet.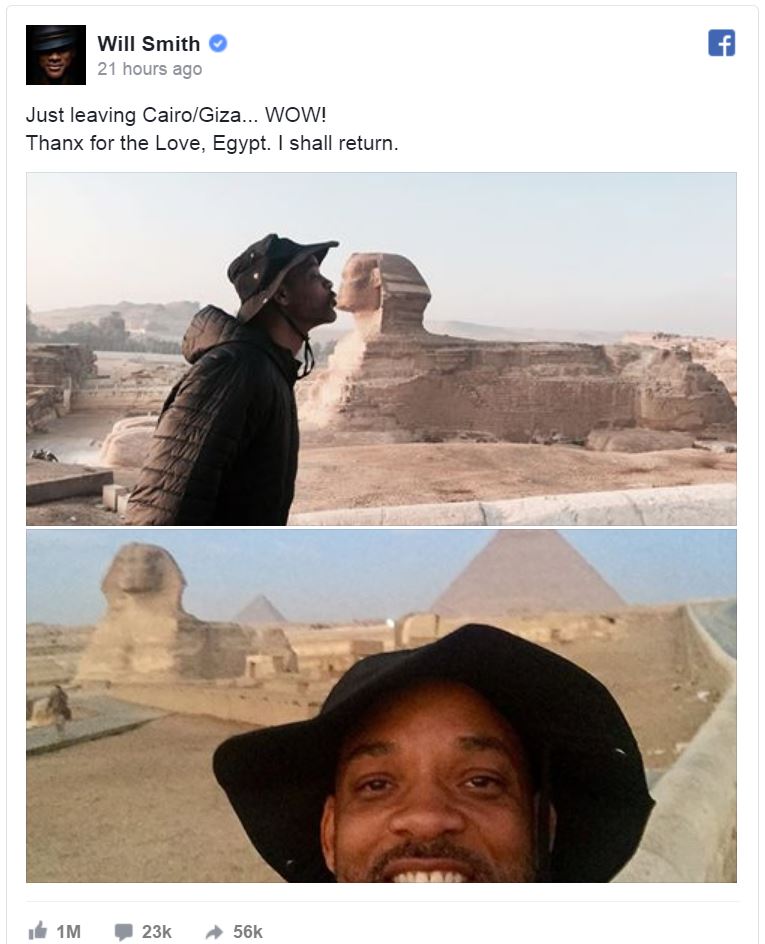 Comments
comments