Women's power and influence in sports was pretty minimal in the past centuries until of late where they have come out of the hiding and took on the profession previously dominated by men. They have had the guts to engage in sports activities that is physically demanding. Surprisingly these ladies have defied the odds of the "weaker sex" tag and achieved outstanding success.




Suzan Muwonge, Rally Driver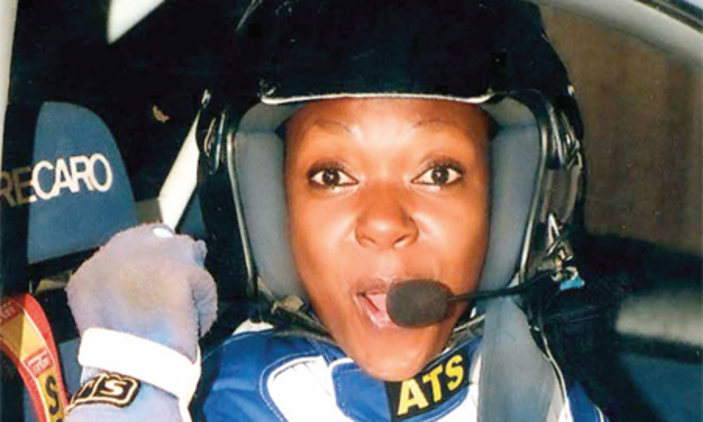 Suzan Muwonge joined the male dominated sport in 2005. Many could not imagine seeing last the race. However, she is a National Rally Championship title holder. In 2011, she became the first lady to win the NRC title. This victory guided her to win the October Uganda Sports Press Association (Uspa) accolade. She went ahead to win the USPA Sports Personality of the Year award. Her success inspired many female ladies to join the competition these included; Rose Namayanja, Posciano Lwakataka's wife Rose and Leila Mayanja. For the past two seasons, she has kept on withdrawing from the NRC competition saying her schedule is too tight to spare time for the races. We hope she bounces back real fast!
Jean Sseninde, Footballer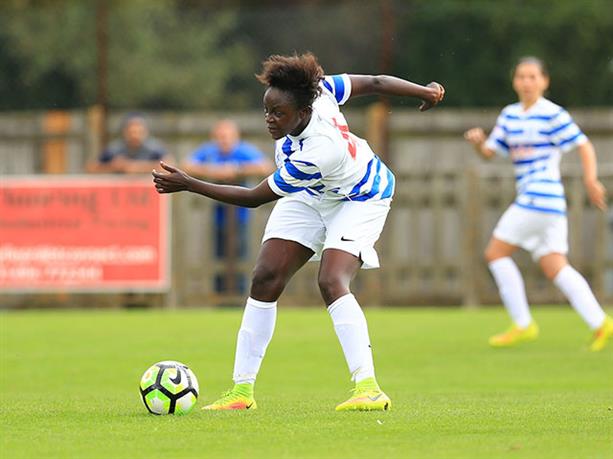 The defensive Queen Park Rangers (QPR) midfielder is that one player any fan would wish she plays for the Uganda Cranes(Well if at all it was possible, trust me a top Cranes player would be benched!)Ssenide has managed to raise our flag high as she is now enjoying her professional career in the Women English Premier League with QPR FC. She started her profession career on an invite to Charlton Athletic Women Football Club then she joined Pheonix Ladies Football Club where she played for three years. Because of talent, Ssenide landed greener pastures that saw her sign for QPR Ladies which was in the topflight of Women English Premier League.
Patricia Apolot, Kick boxer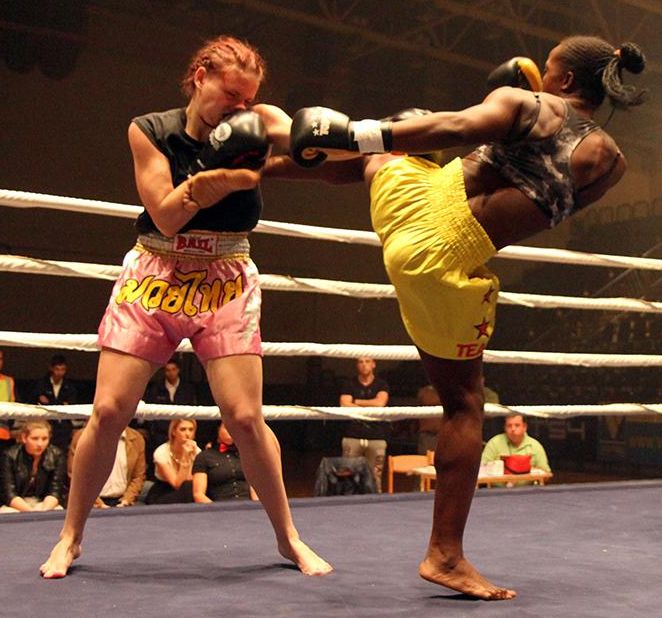 Just like Suzan Muwonge, Patricia joined Kick boxing a sport that is dominantly male. The 26-year-old found her passion in the game and as we speak on one can doubt her abilities. During her interview with Daily Monitor in 2015 Apolot said,"During a military training in Kajjansi in 2009, my friend Simon Wandera, who was a trainee and cousin of world boxing champion Kassim Ouma, was amazed by my physique. He told me to try boxing".
Since then she has managed to win at Gold medal at Mt. Gorilla Taekwondo Open, Gold medalist at 2013 East Africa Inter-club Boxing Championships, 2014 national kickboxing title, WKF International title.
Peace Wokorach, Rugby player
For Peace Wokorach's case it will be of no doubt if one says the rugby talent is in her blood. She has two brother Joseph and Phillip Wokorach who have made a mark in the world of rugby. The 20-year-old plays as a utility forward for Walukuba titans. Wokorach is a great pillar for both her club and the national team. Last year she missed the Dubai 7s because she had to seat for her UACE exams.
Comments
comments