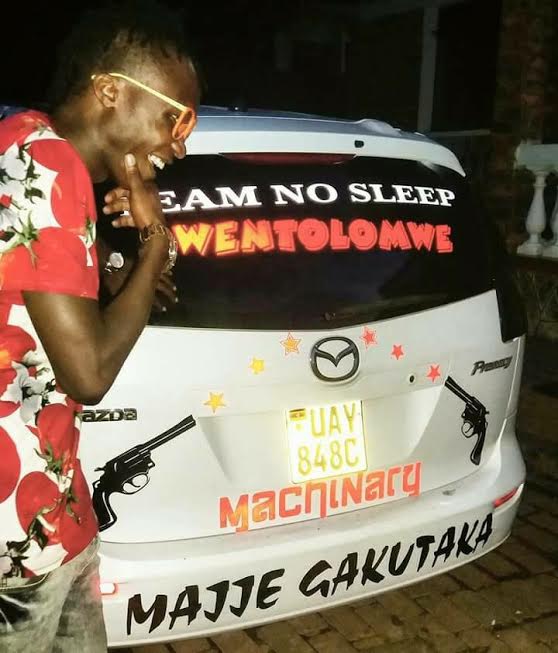 It's a new day for TNS- Team No Sleep's golden boy Roden Y as his bosses fulfill their promise to buy him another car after his previous one was stolen shortly after Christmas.
The Kabbako singer took to his Facebook page to share the joy of his new baby, Mazda Premacy no. Plate UAY 848C with his fans. "That's my new ride guys. I also thank those who prayed a lot for me to get this," reads his post in part. Roden's first car, a Toyota Run X was last seen shortly before Christmas when he had packed it outside Happy Boyz bar in Namasuba. He had only had it for less than four months. Allan Kiwa, TNS manager promised that the
company would buy Roden Y a new even better car in no time.
Kiwa swore that they would never allow their star boy to walk like ordinary people. They have fulfilled their promise. Roden Y is now walking while seated.