Second term holidays shall never be the same for children in Kigali! Uganda's Little Hands Go Green, the venture behind the bi-annual Green Festival kids' fetes is set to start a Kigali edition.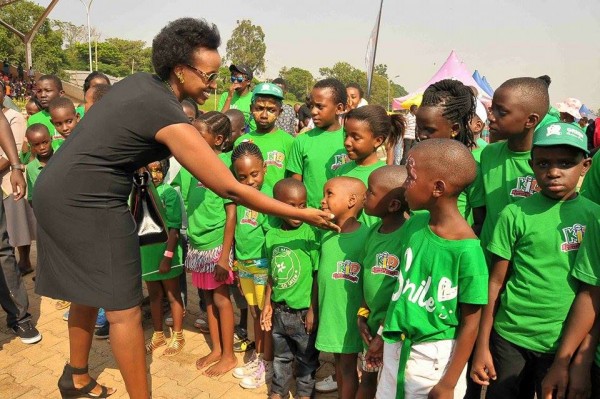 Matooke Republic has learnt that an official Rwanda launch happened at Vision City, Gacuriro just over a week ago.



The Rwanda edition has been dubbed Rwanda's Little Hands Go Green and like has been the norm in Uganda, the initiative will hold environment awareness campaigns across schools in Rwanda with the aim of equipping children with knowledge to encourage the youngsters to plant trees at their schools and homes.
Just like has been the case in Uganda over the years, the organisation will throw a fun-filled fete for children where they will be taught to plant trees as a means of environmental conservation.
Uganda's Little Hands Go Green CEO Joseph Masembe confirmed the Rwandan franchise will hold its first Green Festival at Nyamirambo stadium over the third weekend of August.