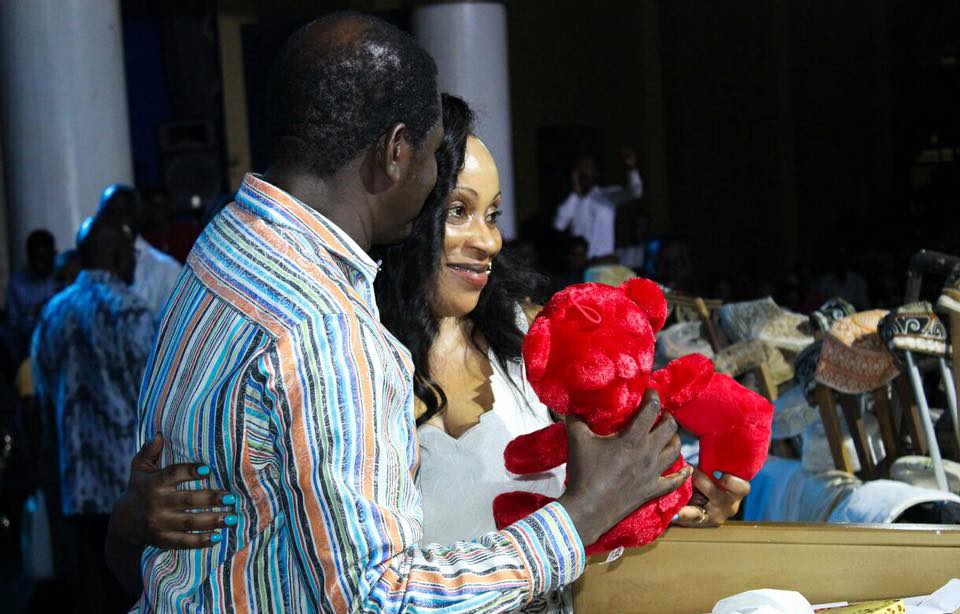 Rubaga Miracle Cathedral head pastor Robert Kayanja yesterday night ushered Valentine's day in style. The pastor surprised God and mankind with a passionate display of love with the wife Jessica Kayanja. She invited her to the altar and surprised her with a wrapped gift.
When she unwrapped the gift, behold, a red teddy bear! How sweet is that folks?
Jessica stared at her with glowing eyes as locked their souls, eye to eye before they warmly embraced and sealed off the moment with a kiss!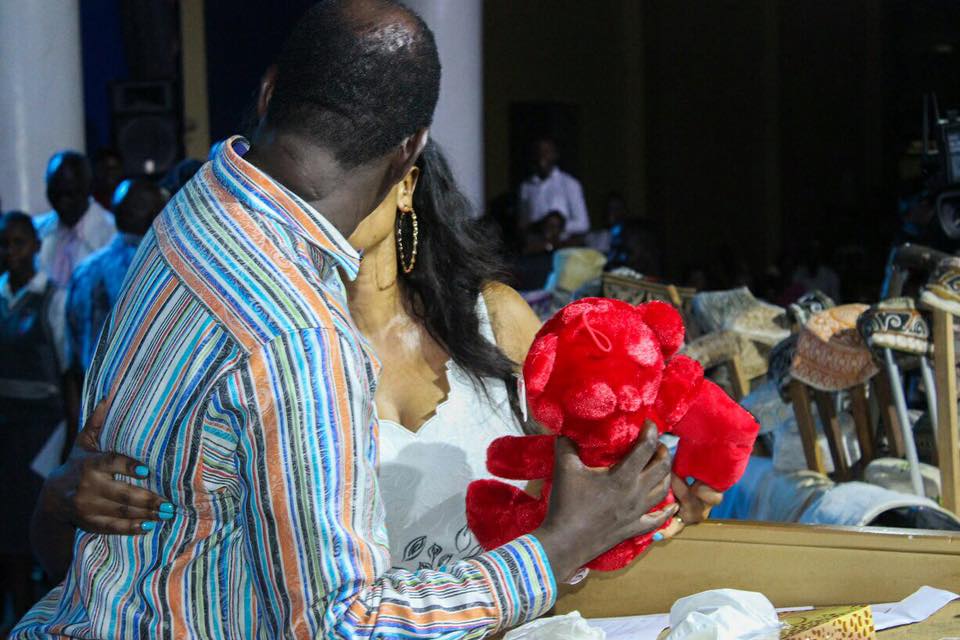 The pastor has been holding the #77daysof glory crusade that started off last year. He holds a crusade every night that is telecast live online and on television screens. The days of glory will last for 77 days.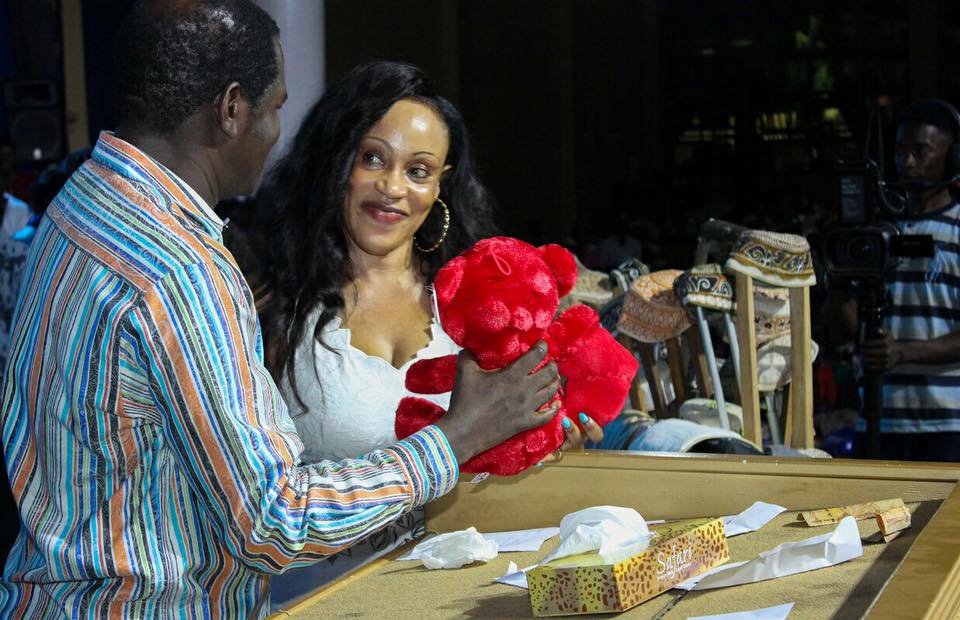 The 77 day has witnessed several miracles, testimonies, spiritual breakthroughs and winning of souls to Christ.
This is nothing but a blessing and Robert Kayanja has set the perfect example for all the lovers out there. Cherish your special person. They have been married since 1996.