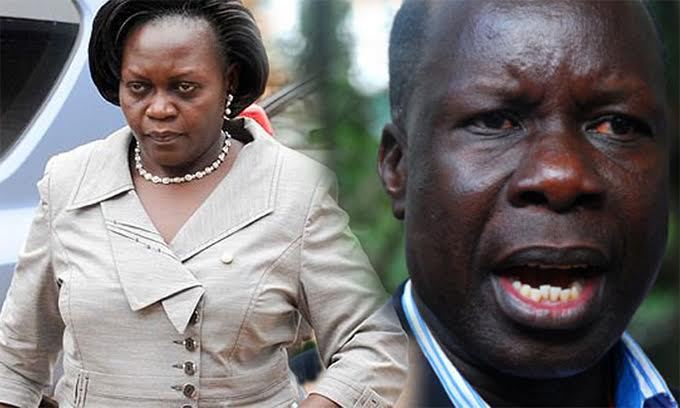 Love is in the air. I tell you. People are not mincing their words either. State minister for health Hon. Sarah Opendi vehemently denied claims that she ever desired to date NRM EC boss Tanga Odoi. To bring you up to speed, recently Tanga Odoi opened a can of worms after Sarah Opendi labelled him a mental case.
While at a church fundraising ceremony in Tororo, the minister who also hails from the district claimed that Tanga Odoi had been spreading rumours about her that she used witchcraft to get rid off the late LC5 boss of the area.
Tanga denied these claims and defended himself stating that Sarah Opendi was only furious and bad-mouthing him because he refused to take her as a girlfriend. Tanga Odoi explained that Hon. Sarah Opendi has had a long crush on him but he rejected her advances. This friend zone started a long way back when they were much youthful without the big public offices. Today, the struggle to escape the friend zone still continues.Tanga further explained that Sarah also faults him for losing in NRM primaries.
Now, Sarah Opendi too has opened up. According to an interview with intimate, a Sunday Vision pull out, she denied all this.
"Tanga Odoi is not my kind of man. I don't like ugly and short men", Sunday Vision reported.
Beauty lies in the eyes of the beholder. Sarah Opendi too has her qualities she considers ideal.
We await Tanga's reaction to this description after he claimed that she was on an "eternal friend zone".