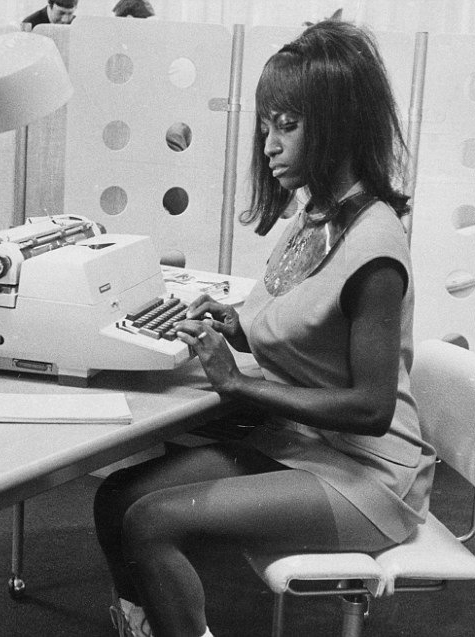 In the 1970s and 1980s, most women worked as secretaries typing away at notes handed to them by their bosses. First forward to 2017, the typewriter is a thing of the past and secretaries as we knew them are extinct as everyone has a computer.




Probably the most important job today will be obsolete in future. Federation of Uganda Employers (FUE) in collaboration with the International Labour Organisation on Tuesday held an employers' dialogue aimed getting employers appreciate changes that will shape the future of work in Uganda.
Uganda and the world over is experiencing big changes that are affecting the work environment as a result of technology innovation, population growth, globalisation, climate change, growing economic divide, changing character of production and employment among others.
ILO launched the Future of Work Centenary Initiative in 2013 aimed at gaining greater understanding of the changes in the work place and developing policies that can shape the future of work.
"Some of the jobs that we have today were not even in existence only 10 years ago, for instance, app developer, social media manager, sustainability manager, drone operator and YouTube content creator. Some of these occupations are in high demand for the work we do at NSSF where we need to have our social media up and running all the time," National Social Security Managing Director Mr Richard Byarugaba said while delivering a keynote address at the dialogue.
"The World Economic Forum in 2016 with a focus on Association of Southeast Asian Nations (ASEAN), projected that 65 per cent of children entering primary school today will ultimately end up working in completely new job types that don't yet exist," he stressed.
Byarugaba added that employers need to understand the drivers of change impacting business since they will ultimately affect job sustenance and job creation.
"We need to understand the sectors which are having expanding employment opportunities," he said.
"Work in future will be more networked, more devolved, more mobile, more team-based, more project-based, more collaborative, more real-time, and more fluid. The challenge will to be make sure it is not more complicated, confusing, or overwhelming. This will require better and different ways to communicate, collaborate, and network. The future of work will require leaders to act increasingly as network architects and role models for the new ways of working," said Mr Nicholas Okwir, the Chairman Board of Directors FUE said.
Ms Rosemary Ssenabulya, Executive Director Federation of Uganda Employers said, "The onus is on all of us (employers) to develop suitable policies for the changing work environment while especially focussing on ensuring decent working conditions and acceptable social welfare."