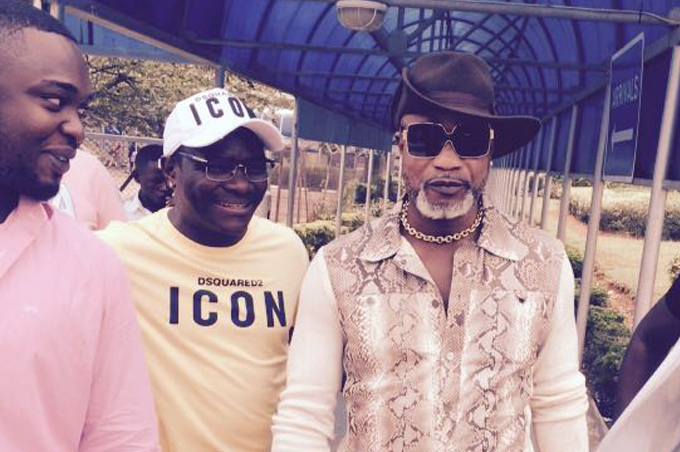 Congolese singer Koffi Olomide, aka Mopao amused journalists on arrival at Entebbe airport this afternoon when he corrected a scribe who had called him an artiste.
"I'm not an artiste. I am a senior," Koffi said, putting himself out of the category of your regular artiste.
The singer is in the country to perform at tycoon Jack Pemba's 44th birthday party that is slated for this Friday at Speke Resort Munyonyo.
Koffi is not here for a regular show and he will perform for Pemba's 150 guests at the private event.
"Pemba is my friend, I am here just for his birthday," Koffi said.
Pemba on his hand said he is a big fan and a friend of Koffi adding that despite the fact that he has been here several times, Ugandans have not had enough of him.
Asked why he is holding his birthday in Uganda yet he has the money to celebrate in any other part of the world, Pemba who hails from Tanzania said he is Ugandan and has to celebrate from home.