President Museveni's cabinet has grown from 48 to 80 members with now some alive, in opposition or dead and four of them contesting against him in general elections. The 1986 inauguration of the 12 Cabinet ministers and 22 members of the National Resistance Council was held on the steps of Parliament, where empty cartridge shells still littered the courtyard.
It was however better known for the "Fundamental change" speech. Only one member of the all-male cabinet, Finance Minister Ponsiano Mulema, was not part of the guerrilla group. Only one council member was from northern Uganda, the tribal homeland of most of the ousted military Government's leaders.
Some of the original members have since passed on and they include Eriya Kategeya, Chango Macho, James Wapakhabulo, Justice Joseph Mulenga, Balaki Kirya, Dr Samson Kiseka, Dr Ronald Bata, Dr Andrew Kayira, Prof Ponsiano Mulema, Abu Mayanja, Kafumbe Mukasa,Yafesi Sabiti, Prof Yoweri Kyesimira, Robert Ekinu, David Serwano Kigozi, David Kibirango, Sam Kalega Njuba, Dr Zac Kaheru, and Evaristo Nyanzi.




These are the most popular members today and many of them have switched allegiance.
Col Kizza Besigye
The face of Uganda's opposition politics and strongest political challenge the establishment has dealt with Col. Kizza Besigye, started as the deputy minister for internal affairs and national political commissar in 1986. Fourteen years later in 2000 he fell out with his commander in chief, and shortly after declared his intention to stand for the high office. He went on to form a political pressure group – Reform Agenda – which gave birth to Forum for Democratic Change.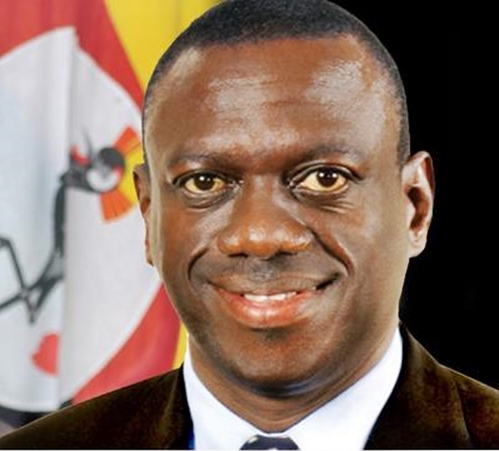 Dr Besigye, a doctor, first challenged Museveni in the 2001 general election before fleeing into exile. He returned in October 2005 before the 2006, 2011 and 2016 General Elections. Since then he has been a victim of police crackdown on dissenting voices which has made him very popular with a huge following of like-minded people. He is known as "People's president" among his supporters.
Amanya Mushega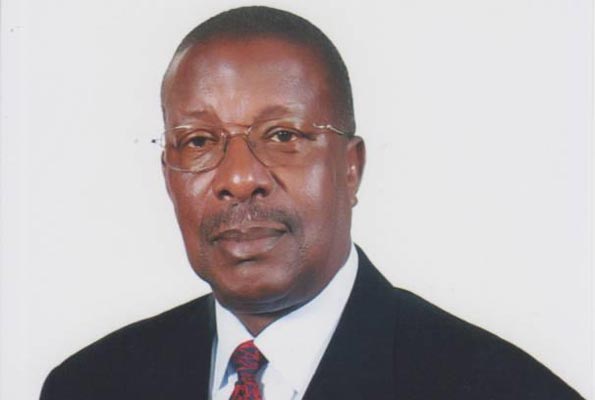 Museveni's first deputy defense minister served in different capacities as a minister before leaving the local political scene to become the first Secretary General of the revived East African Community in Arusha. Upon the expiry of his term, Mushega rejoined active politics as a member of the biggest opposition party in the country, FDC. He has resisted the temptation of standing for any elective post since then.
Kahinda Otafiire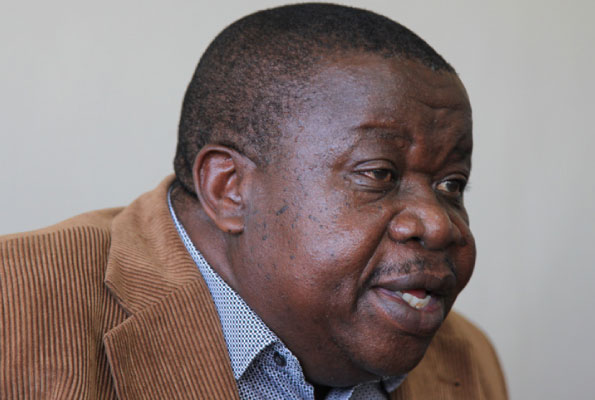 He started as the deputy minister for local government and went on to serve in different ministries, before going on a sort of sabbatical leave from politics when he offered to resign after drawing a pistol on a wife of one for the fellow ministers at Fairway Hotel. After a few years in the political wilderness he bounced back into cabinet as the minister for constitutional affairs. In 2016, the General was floored by Maj Donozio Kahonda to Ruhinda county MP seat. He was however appointed a minister by Museveni.
Mayanja Nkangi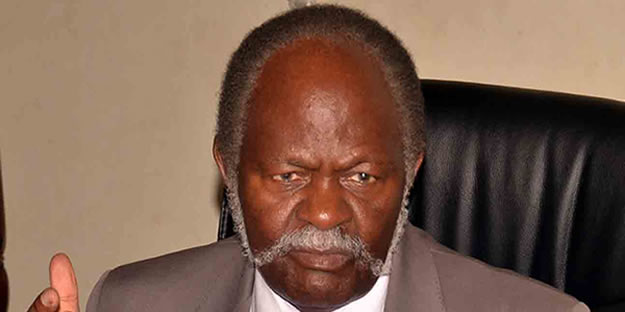 Nkagi first served as minister of education in the 1986 cabinet, before going on to serve in different ministries. When he left cabinet, he was appointed the chairman of the land Commission where he served for 10 years. Now 85 years old, Mayanja Nkangi became Katikiro of Buganda Kingdom in 1964.
Kirunda Kivejinja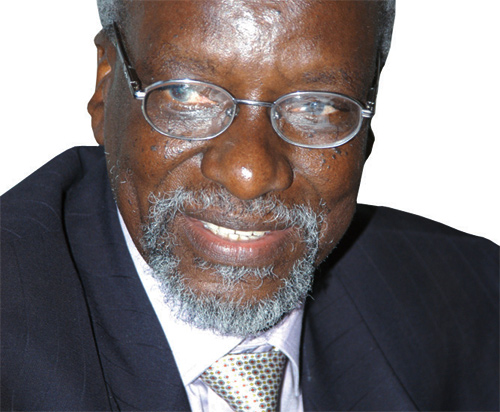 The first minister of relief and social rehabilitation is a historical member of the NRM. During his tenure as the transport minister Kivejinja resigned from government when he was faced with a possibility of being censured by Parliament on allegations that he was responsible for the loss of thousands of litres of fuel from the former Uganda Railways. He went on to work as a director at the Movement secretariat before bouncing back as a minister for the presidency. He is still active serving as minister despite his advanced age.
DR PAUL SSEMWOGERERE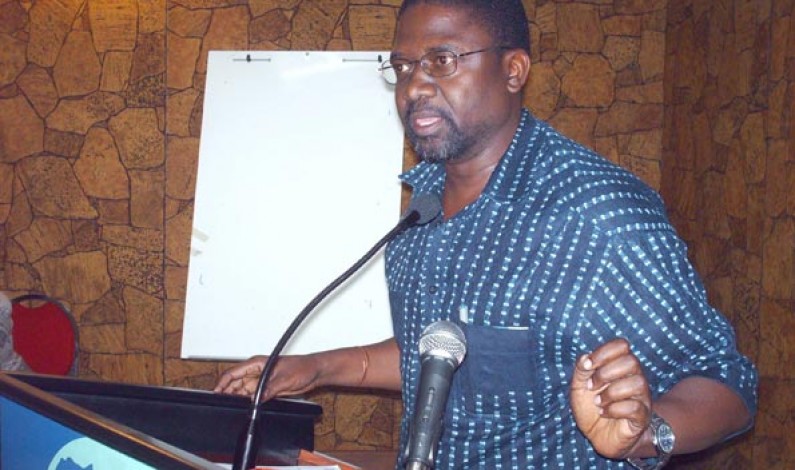 The former Democratic Party president served first as the internal Affairs minister before moving on to foreign affairs in the NRM government. After eight years in the NRM government, Ssemwogerere resigned and went on to contest for the presidency in the 1996 General Election on DP ticket. He relinquished the party leadership and retired to private life though still an active member of the party's leadership.
Dr Ruhakana Rugunda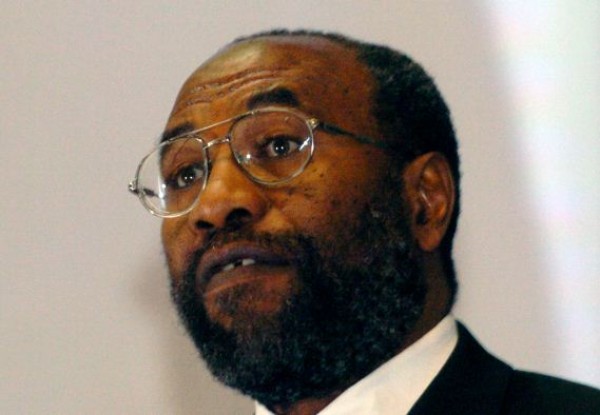 He is one of the four surviving members of the first Cabinet who are still serving. A medical doctor, Ruganda served as a health minister in the 1986 Cabinet. He served in different ministries before being appointed the government's chief negotiator with the LRA during the peace talks in Juba. He went on to become Uganda's top diplomat when Uganda held the UN security council rotational chair. From the UN post Ruganda bounced back to cabinet as the internal affair's minister first before going back to health where he started from in 1986. He was appointed Prime minister in 2014 after president Museveni fell out with Amama Mbabazi.
Ssebaana Kizito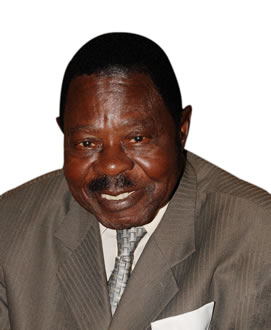 The husky voiced former Democratic Party leader and presidential aspirant was the first Regional Affairs minister in the NRM government. He went on to serve in different posts as minister including Cooperatives and Marketing. He later became mayor of Kampala before vying for the presidency in the 2006 General Election. After the failed presidential bid in 2006 Ssebaana retired from party leadership although he remained in the party.
Moses Ali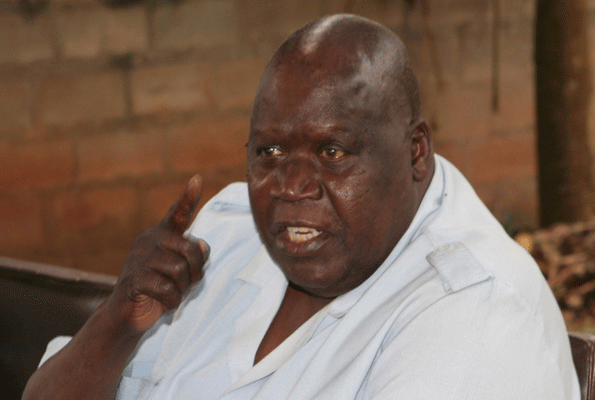 Moses Ali recently touted young leaders to be proud that "their grandfathers are hardworking and still want to serve them". He was the minister of Tourism tasked to woo tourists into Uganda at a time when the country was just trying to get on its feet. After a short stint in government, he was arrested and sent to Luzira prison for some years over allegations of subversive activities against the government. Upon his release he served as deputy prime minister, among others. Currently, he is the third deputy premier.
Bidandi Ssali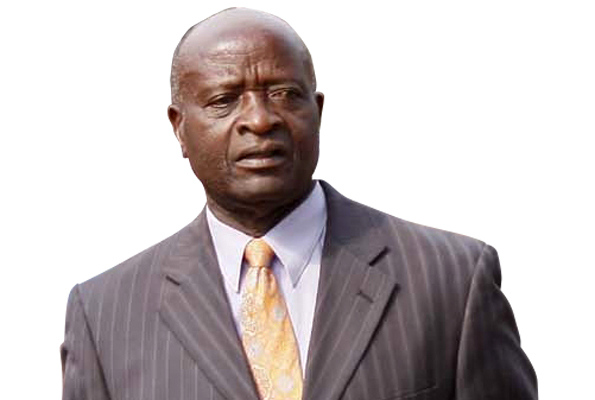 Twenty-eight years ago, he started as a minister of labour before moving on to serve in different capacities as a minister for 17 years, including for local government. At the advent of the return to multiparty politics, he played a vital role in transforming the NRM organisation into a political party before falling out with the party he helped create. When he left government, he went ahead to form his political party – People's Progressive Party (PPP) – and he contested in the 2011 presidential elections.
Dr Crispus Kiyonga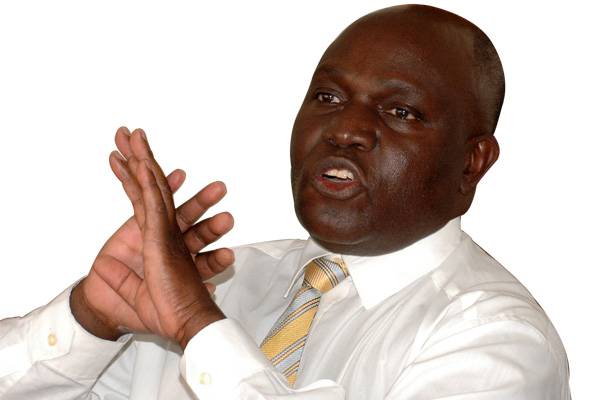 He started as the minister of Cooperatives and Marketing in 1986 before moving on to Finance, replacing Prof Ponsiano Mulema who had passed away. Kiyonga spent some years out of cabinet before bouncing back as a minister of Health. He then served as minister of Defence. He is now only prominent voice from Rwenzururu loyal to the government in the Rwenzururu fracas.
General Elly Tumwine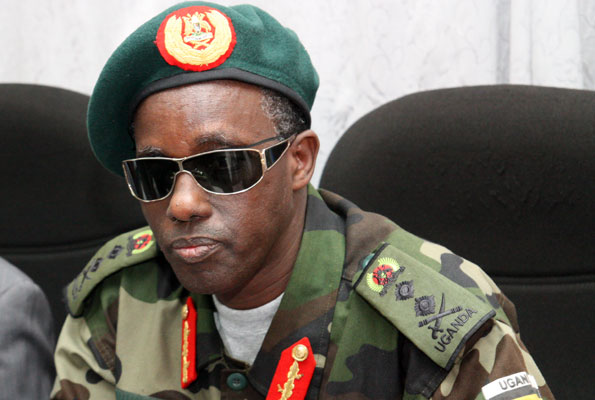 He served as Commander of the National Resistance Army from 1984 to 1987. He is one of the highest-ranking members of the UPDF. He has served in various positions. He was Minister of State for Defence in 1989.Director General of the External Security Organization (ESO) from 1994 until 1996, Presidential Adviser from 1996 until 1998 and Chairman of the High Command Appeals Committee from 1986 until 1999. He has also continuously represented the UPDF in Parliament. In September 2005, he was promoted to the rank of General in the UPDF and named to Chair the UPDF General Court Marshal. Elly Tumwime an art aficionado runs an art gallery and has released music albums. He is of late a popular figure especially during the handover of medals.
Prof Edward Kakonge

He was the Local Government minister in 1986. It was during his reign that the decentralisation policy was muted under his stewardship at the ministry. In 1989, like the rest of the cabinet ministers, he went to contest for the Constituent Assembly election but he lost. Prof Kakonge went back to teach at Makerere University. Kakonge served as the chairman of UPC.
Others in the class of 1986
BANK OF UGANDA GOVERNOR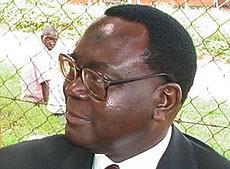 Dr. Sulaiman Kiggundu (born about 1950, died on 21 June 2008 in South Africa) was a Ugandan economist and politician. He was Governor of Bank of Uganda from 1986 to 1990. In 1995 he established the Greenland Bank, a bank that was dissolved by the central bank in 1998. In connection with irregularities surrounding the resolution, which he was unable to pay the bank $ 370,000 that he owed, he served in 2002, six months in prison. From 2005, he led the party Forum for Democratic Change (FDC).He died of colon cancer on Donald and Gordon Hospital in South Africa.




Comments
comments