One afternoon this week, I saw my one-year-old girl holding a parcel with a name tag. This envelope belonged to one of my school-going children and of course it contained all holiday work, bank slip, school newsletter and all that.
One glance at it worked my mind. I got into panic mode. I looked closely and this envelope had dust on it. Yes, it had stayed so long under some bed or in a shoe closet somewhere. The way it looked proved that it was not picked from a book shelf. It was creased, some grease had poured on it, the corners were folded, the ink used to write the name on it was pale!



My mind worked so fast. Questions came up. I asked myself. Where exactly did she get it from? Are the contents I last saw in that envelope still in there? Where is everybody else's work? Quickly, I gently asked her to hand it over.
Perusing through, everything was intact but one thing I saw got me worried. A collection of incomplete holiday work piled in front of me. Now, it dawned on me that I had two other sets of such a problem. Triple worry! Triple home work. Triplets of holiday work parcels.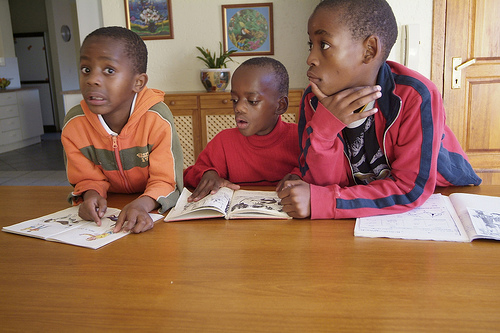 Holiday work! Do you even know where you last spotted that file or folder which harboured the work? We have had a very long holiday comprising of parties in all corners.
We have had so much time to relax that the least thing we want to wake up to now is a serious school schedule and strict demands from school. We are all too lazy and can't accept the reality that our alarm clocks will soon be set to 5am. The time to prepare for school is here. In fact, I've seen some pupils in uniform already.
If you still have a pile of holiday work, you could use my trick. I picked and confiscated the DStv card, locked it in my bedroom and denied them TV. I asked their friends not to come over this week. I left rules on how to use the toys and bikes. Each one of them had to complete at least one subject before they were allowed to play.




Comments
comments