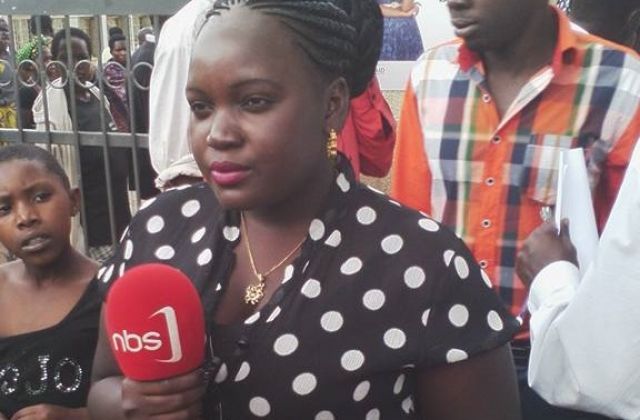 NBS's bubbly news reporter Bahati Remmy is a disturbed woman after a mysterious man stalked her shadows and managed to sit next to her and allegedly "spied" on her at the trial of Rwenzururu king Charles Mumbere this morning.
In the Facebook post she revealed the mysterious man sat next to her, picked her notebook and tried to read what she was noting down. The man also threatened her to be "very careful with the way she is reporting the Mumbere case" as he also seemed to be making phone calls about his progress with Bahati Remmy.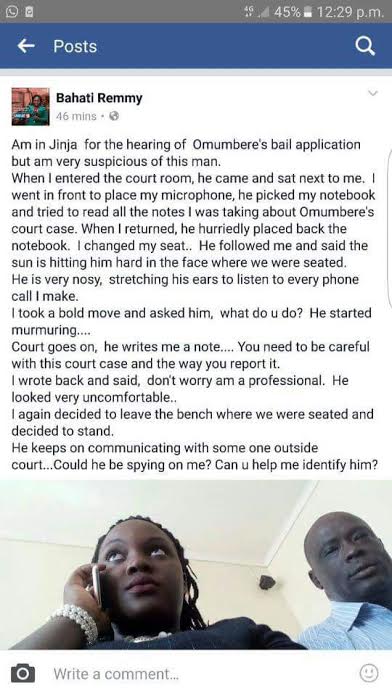 Bahati Remmy is not a stranger to drama. She rose to fame when she was arrested by police manning Besigye's home in Kasangati while waiting for FDC officials who had gone to consult with the opposition leader was under house arrest during aftermath of the 2016 general elections.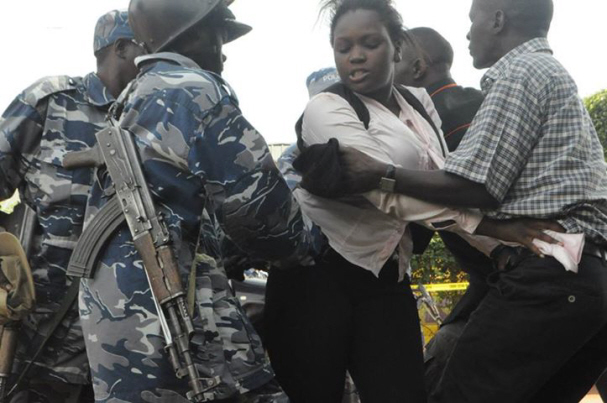 Her arrest along with other NBS journalists turned pure drama as they filmed their own arrest. They became very famous and have since been under the limelight.
Do you know the man tormenting Bahati Remmy?
Comments
comments