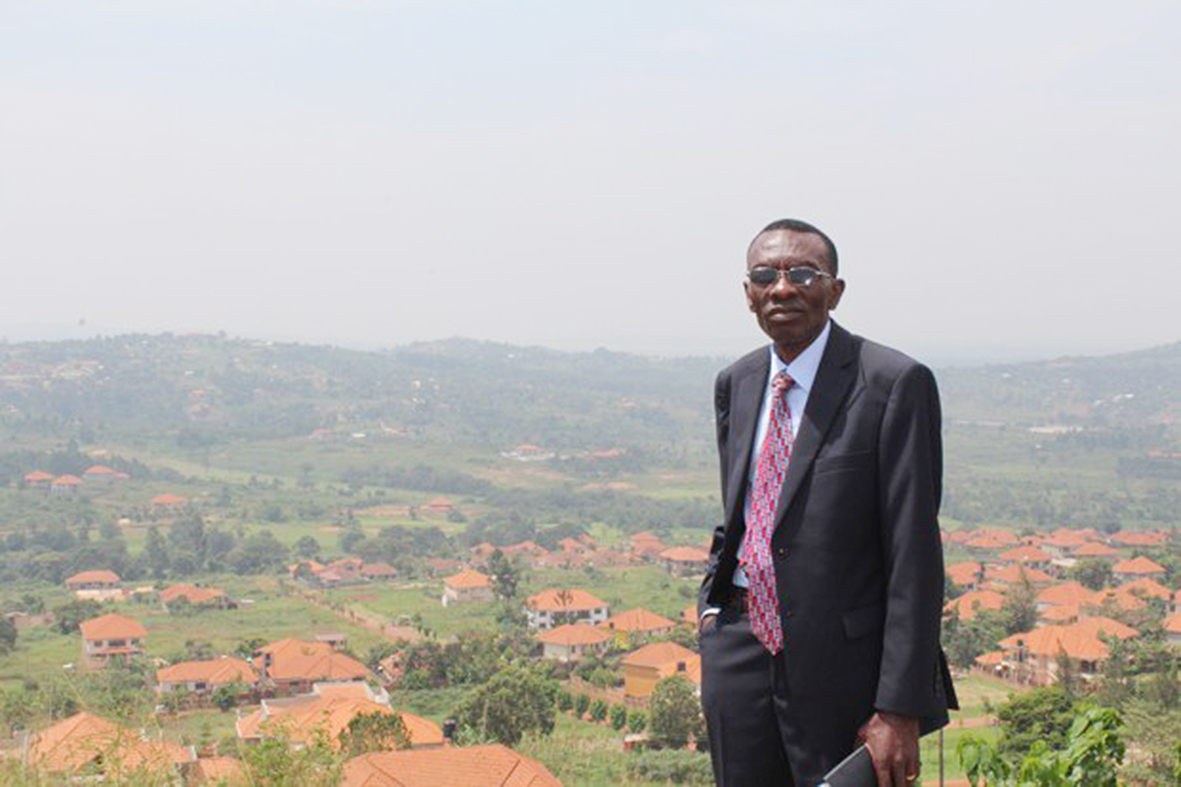 Akright Properties boss Anatoli Kamugisha was on Tuesday afternoon arrested and remanded to the Murchison Bay Maximum Security Prison in Luzira over land fraud. The man who deals in several acres of land is now confined to a room of only nine square metres.




Kamugisha was trailed by bailiffs and private security operatives from Entebbe Airport on Tuesday and arrested in Kampala. Our sources say that Kamugisha claimed he was in Canada when called to answer court summons. Probably he drove to Entebbe Airport to purport that he was indeed flying out of the country, but on reaching Entebbe, he drove back to Kampala instead of boarding a plane and he fell into the bailiffs' trap.
He was arraigned before High Court and Musse Musimbi, a registrar with the court's executions division remanded him to Luzira where he could spend the next six months if he fails to pay the plaintiff Moses Twinomugisha a sum of Shs40.5m for having sold him a non-existent plot of land in Akright's Nansana estate.
Background
Kamugisha shot to prominence as a model real estate businessman whose mission was to have Kampala people living in "organised environments".
His Akright Projects estate on Entebbe Road made him one of the major players in the real estate industry and other companies that were later set up followed his business model of buying large tracts of land in underdeveloped city suburbs and parcelling them into residential plots with the option of constructing houses for the buyers.
However, Kamugisha is now accused of selling the same plots of land to different people at the same time and there are more than 30 cases lodged against him. He has been a wanted man since 2014.
"They have been looking for him. The first warrant of arrest was issued in 2014. He has been dodging, giving excuses and bribing bailiffs who were sent to execute court orders and arrest him," our source said.
Twinomugisha lodged a case against Akright Projects Ltd in 2014 after he had bought "air" in one of the company's estates in Nansana. When he went to take occupancy of his land, he was chased by gun-totting people who said they were the rightful owners of the land.
Kamugisha who was already facing similar charges played hide-and-seek when he received court summons to plead the land fraud case against him.
Lawrence Tweyanze, the then registrar at High Court executions division, issued a warrant of arrest in the names of Anatoli Kamugisha, because he was adamant to appear and answer charges against his company Akright Projects.
According to the plaintiff's lawyer Emmanuel Kassa, Kamugisha has been elusive for the past two years, claiming he was out of the country most of the time. All bailiffs sent to execute court orders to produce him were unsuccessful for one reason or another.
In a ploy to disguise his whereabouts, even his Akright Projects offices on Shumuk House were rebranded to Consults Ltd, making it hard for people to trace him.
It was not until Tuesday that his luck ran out. Failure to pay the full sum of Shs40.5m, Kamugisha will spend the next six months in Luzira and he could come up to face fresh charges as there are several other similar cases against him.