By Moses Abeka….
In fashion you need to listen to your heartbeat and flow with the pounding energy that seamlessly runs through the valves of trends. For a guy who is living the greatest time of his youth in front of camera (Not your smart phone selfie camera. I mean these grandiose beasts owned by television houses), Douglas Lwanga's fashion sense is a critical aspect of the job.



We live in a rich man's world but as far as men's fashion is concerned, it's a skinny man's world and the taller, the better. This just sits fit for Douglas' petite body frame. So skinny guys, this is for you. Ladies if your guy is skinny it is okay to lie on his chest even when Adidas lines draw on your face. Adidas is a huge brand.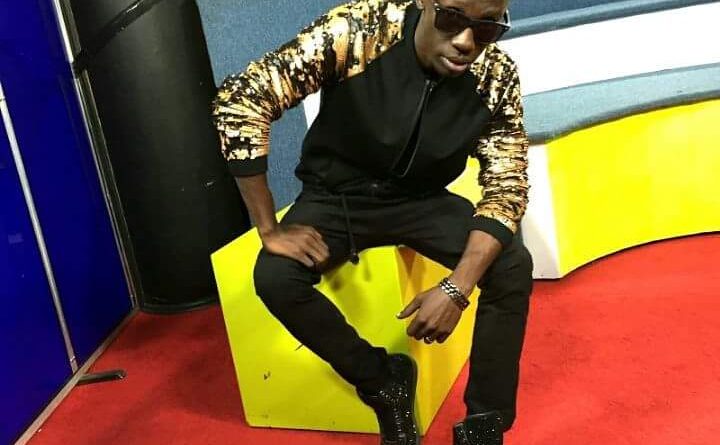 It is not easy to be a skinny guy. Douglas is struggling to pull off that look. Wearing stylish vey for skinny guys has its obstacles. Many fail to find the clothes that can flatter their style. Their petite frame is engulfed in voluminous fabric and they end up looking like clothes on a hang line.
Some appear like they are suffocating, committing suicide or like weather -beaten birds yearning for warmth. A skinny guy can easily appear very messy like one playing dress-ups in mzee's clothes rather than being a stylish dude. Please I have not mentioned Radio's name. Turn down the volume, you are thinking too loud.
Douglas treads a delicate line. His sense of style is hinged between an urban- rude-boy and the young –corporate- making- moves. This is a delicate cocktail to bring to the table. You may easily choke. Failure to execute either styles, you end up a thug life wannabe or pseudo corporate.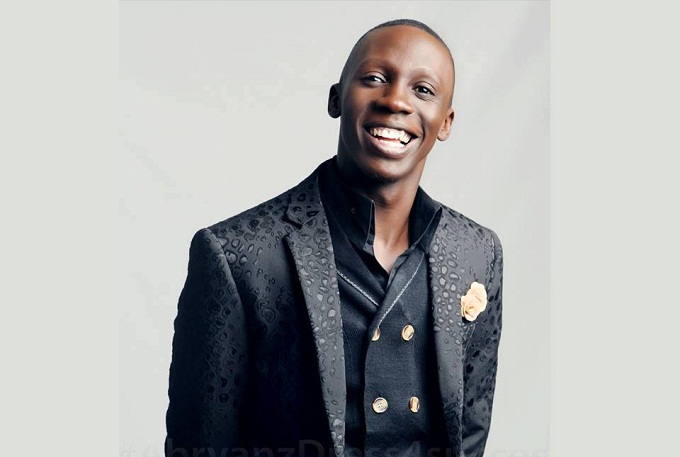 Douglas' clean shaven head breeds innocence like a baby sucking his thumb. He keeps his hair short probably to match his clean chin. This works well for a skinny guy because you don't end up like an ostrich with an inflamed head. With a clearer head, you think better for other parts unlike an ostrich that buries the head in sand! For obvious reasons, he rarely crowns the head with a hat.
It would not be cool appearing like a Vietnam soldier taking cover from Sylvester Stallone's ambush. He sticks to baseball caps. At times he adds bug-eye dark shades however they don't look cool and draw more attention to the head. Glad, Doug rarely spots them.
Despite his purple thingy, Douglas' fav colour seems to be black. He occasionally blends with prints, fatigues, and red. He mostly dresses in black skinny jeans. The dark colour absorbs more light thus his legs appear much more skinny. Skinny jeans don't have to be super tight or you end up like toothpicks. Yes, having the legs for skinny jeans does not mean you will look good in them just fwaah!
Denim and classic wash out ripped jeans give more visual space. Get more of those. Remember you are skinny, not the jeans.
He loves tees. Light colours give him a great appearance especially the white V-neck that creates more space. Once in a while a glittering chain dangles on his chest. His choice of accessories is spot on save for the bug-size watch he dons at times. It draws more attention to the thin wrist.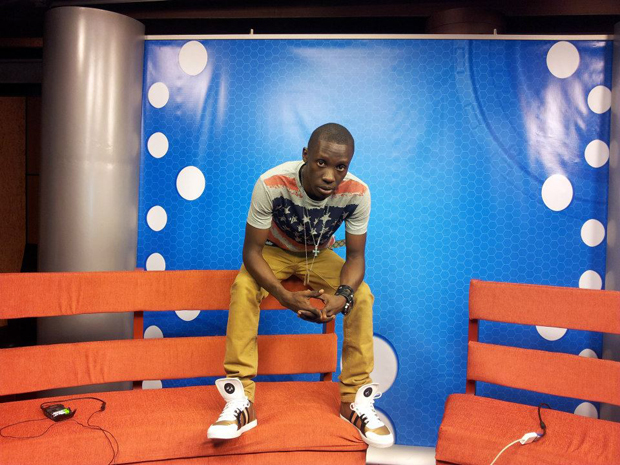 The shoes! Douglas' life-size black or white monochromatic sneakers appear like the evolved version of Khalifah Aganaga's canoe shaped leather shoes. Being skinny, you don't compensate by covering more ground! The huge leather boots look like he is walking with entire bundle of Uganda's endless problems on his feet. It weighs him down. A heavy load to the eyes!
Did we mention" corporate "somewhere in the beginning? Yes, skinny guys love sophistication despite the simplicity of their anatomy. Douglas loves to look more "grown up" than boyish. He rocks double breasted suit coats and single coats tailored to fit.
It gives more allusion that he is bigger, not only in size but also responsibility. He goes extreme for bright colours accentuated with sleek bowties and pocket squares. As long as it is perfect fit, suits rock for skinny guys. At times he experiments coats on skinny jeans; a perfect bridge between street and corporate. Overall, it is all a delicate style to bank on.




Comments
comments