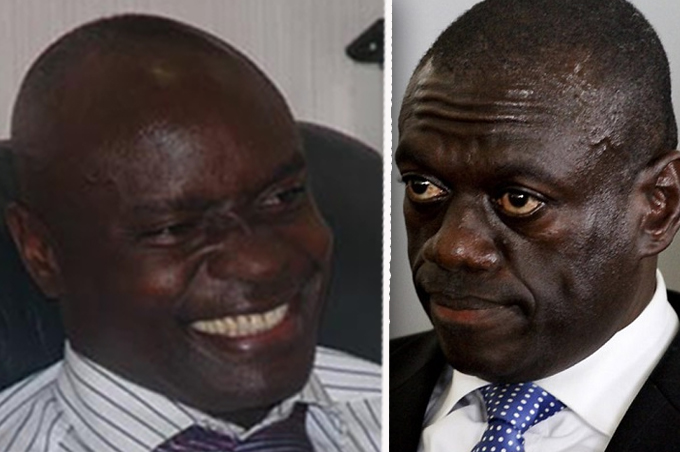 The spotlight beams on the newly appointed Electoral commission Justice Simon Byabakama. After a lengthy career in the judicial service, the former court of appeal judge is slated to become one of the most recognisable faces in Uganda's politics.




Justice Byabakama is to be deputised by Hajjati Aisha Lubega, with Peter Emorut, Stephen Tashobya, Prof George Piwang and Mustapha Ssebagala as members of the Commission as replacement of the 14 year tenure of Eng. Badru Kiggundu.
He worked with the Directorate of Public Prosecution (DPP) as deputy DPP for many years and prosecuted many high-profile cases before his appointment as High court judge including the famous 2006 Besigye rape case. He was the lead prosecutor against the opposition lead figure. Besigye won the case.
Quoting Lord Brougham, Justice B. Katutsi who presided over the case declared Byabakama's evidence against Dr. Besigye "inadequate even to prove a debt; impotent to deprive of a civil right; ridiculous for convicting of the pettiest offence; scandalous if brought forward to support a charge of any grave character; and monstrous if to ruin the honour of a man who offered himself as a candidate for the highest office of this country."
Justice Byabakama served as the pioneer State Attorney in Masindi district and was promoted to Senior State Attorney. He was later transferred to the head office in Kampala where he was promoted to Principal State Attorney.
Justice Byabakama also served as acting Director of Civil Litigation in the Attorney General's Chambers.
In 2013, when the seat of Chief justice James Odoki fell vacant, Justice Simon Byabakama was one of the potential candidates for the highly-coveted post.
The others:
Hajjati Aisha Lubega, the former headmistress of Nabisunsa Girls is appearing on the EC nomination cabinet for the second time. Lubega first appeared on the list in 2002 however, parliament led by then Speaker Edward Ssekandi now the Vice president rejected her appointment. Lubega's appointment was rejected on grounds that her husband, Hajji Badru Wagwa Lubega, was the chairperson of Education Service Commission. The MPs urged that it was improper to have two people from the same family on statutory commissions.
Stephen Tashobya is a former Member of Parliament for Kajara County in Ntungamo district, who chaired the legal affairs committee in the ninth Parliament. This is the same committee that scrutinises the work of the Electoral Commission. "
Article 60 (1) of the Constitution mandates President Museveni to nominate members of the Electoral Commission and their names sent to Parliament for consideration and approval.
The new appointees replace six commissioners including Engineer Badru Kiggundu whose term in office expired two days ago after serving in this capacity since November 28, 2002.