Media owners have asked the Electoral Commission (EC) to increase it's spend with the media during elections.
The idea was tabled by NBS TV Chairman Kin Karisa, who is also the president of the Uganda National Association of Broadcasters (NAB) and seconded by Vision group CEO Robert Robert Kabushenga, Online Media Publishers Association president Giles Muhame as well as NTV News Manager Maurice Mugisha.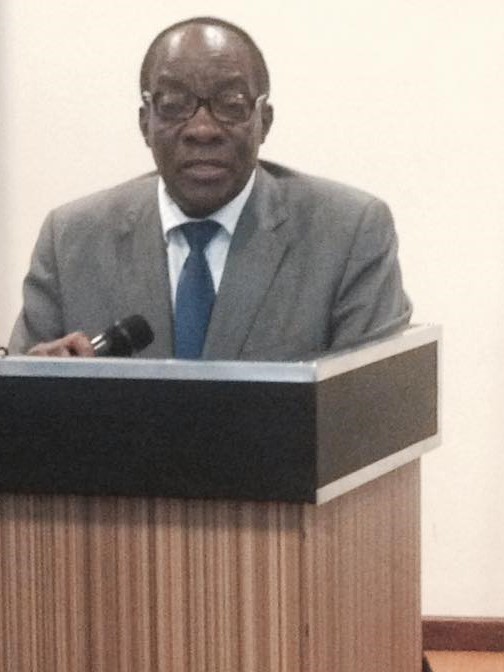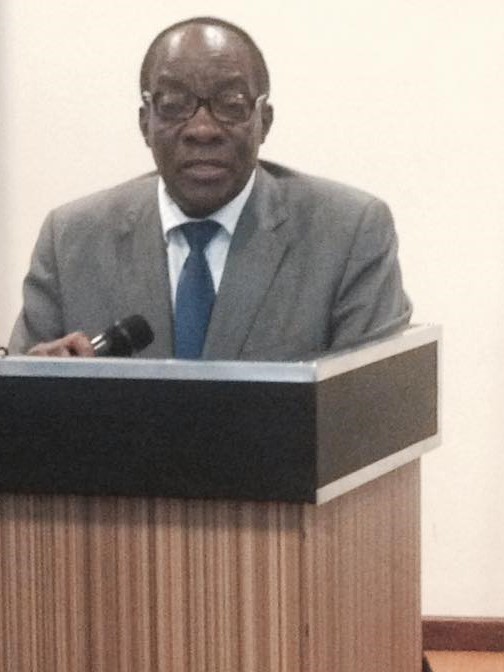 The media personalities were speaking during the post-election evaluation workshop on media coverage of the 2016 general elections that was held today at Royal Suites Hotel Bugolobi today. The workshop was organized by the Electoral Commission to appreciate the media for the tremendous input during the 2016 elections, as well as to gather feedback on how to better media coverage for upcoming elections.
The workshop was attended and addressed by the outgoing EC Chairperson- Eng. Badru Kiggundu, Secretary Sam Rwakoojo, EC mouthpiece Jotham Taremwa as well as EC Commissioner Jenny.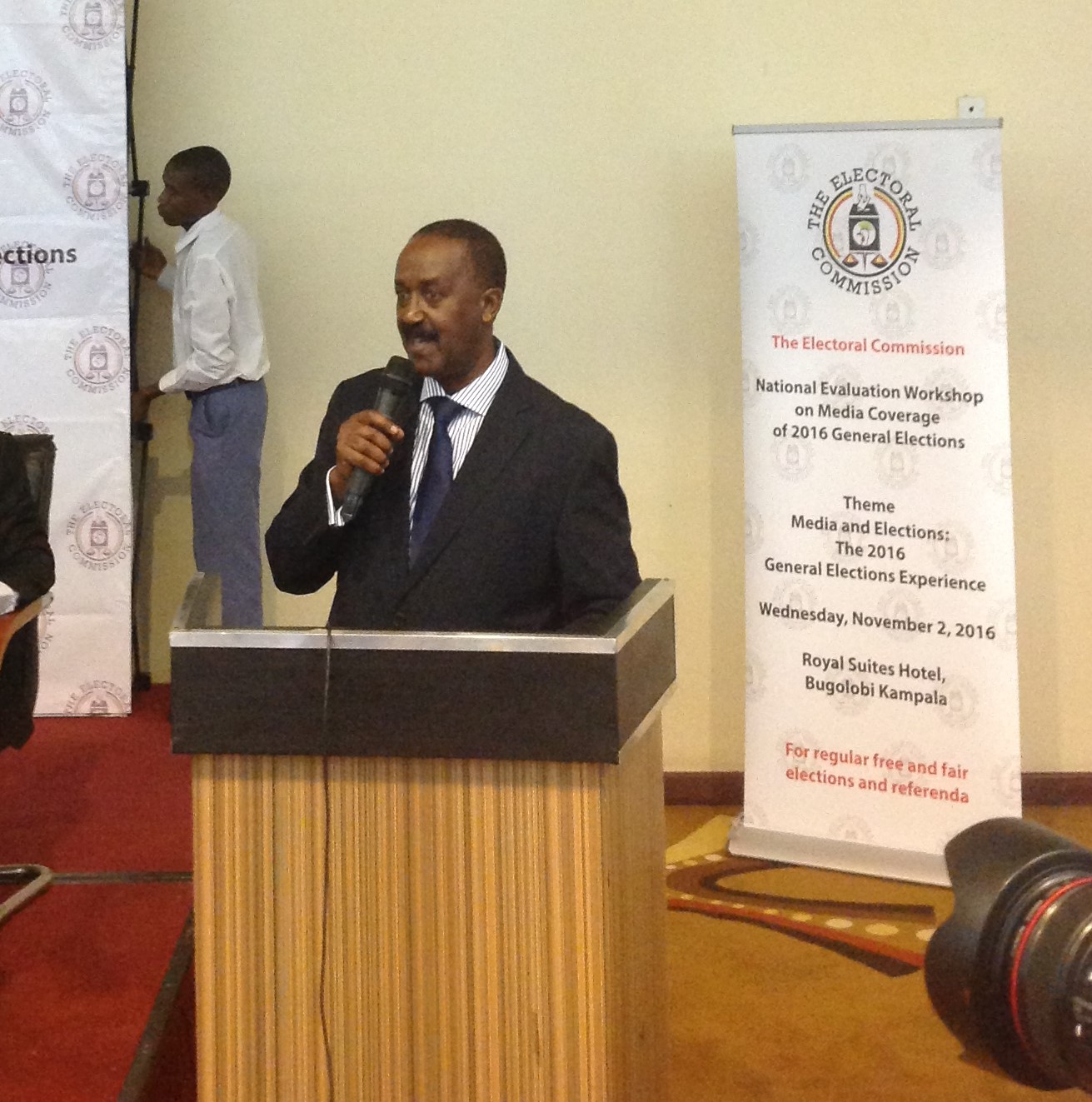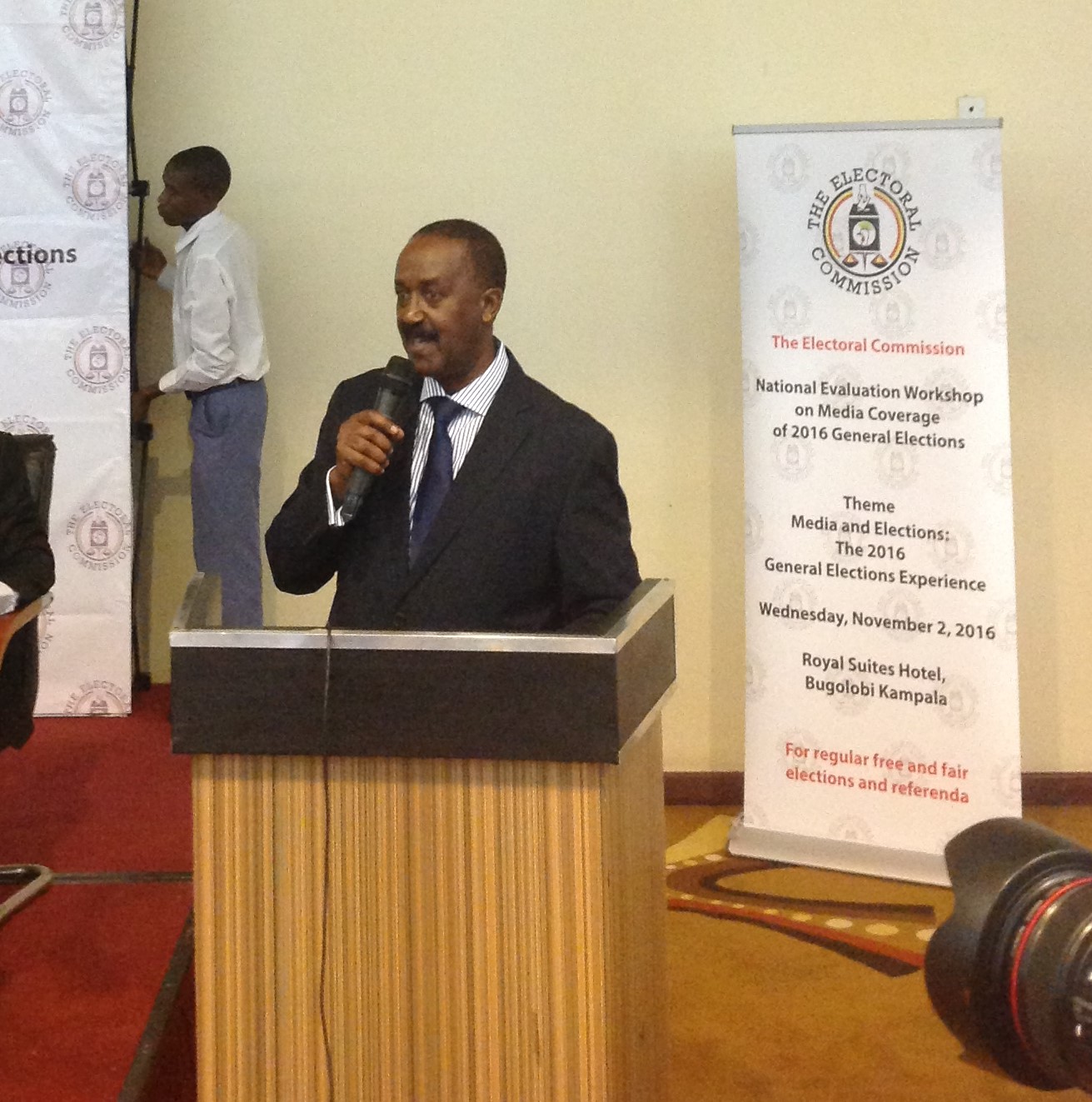 In his speech, Kiggundu applauded the media for the support it rendered the institution during his tenure. Eng. Kiggundu who speaker after speaker praised for his calmness and open door policy- especially to the media, said the evaluation workshop was a testimony to the truth that the EC deeply values its partnership with the media and wishes to strengthen if further.
This workshop is important for us as the electoral management body, as we expect to review our performance in the areas of communications, media and public relations," he said.
Eng. Kiggundu however challenged the media to evaluate their performance and review their contribution towards the success of the of the electoral process; "we urge the media to review their performance and establish how you contributed- in relation to your mandate- to the overall success of the electoral process," he said.
Both Karisa and Kabushenga told the EC bosses that all media houses made losses during the 2016 elections; "trailing each candidate required a car, equipment and personnel. You would find that some media houses were spending close to Shs 1m per a candidate, per day. We might have gained viewership, but the return on investment can only be expected in the future," said Kin.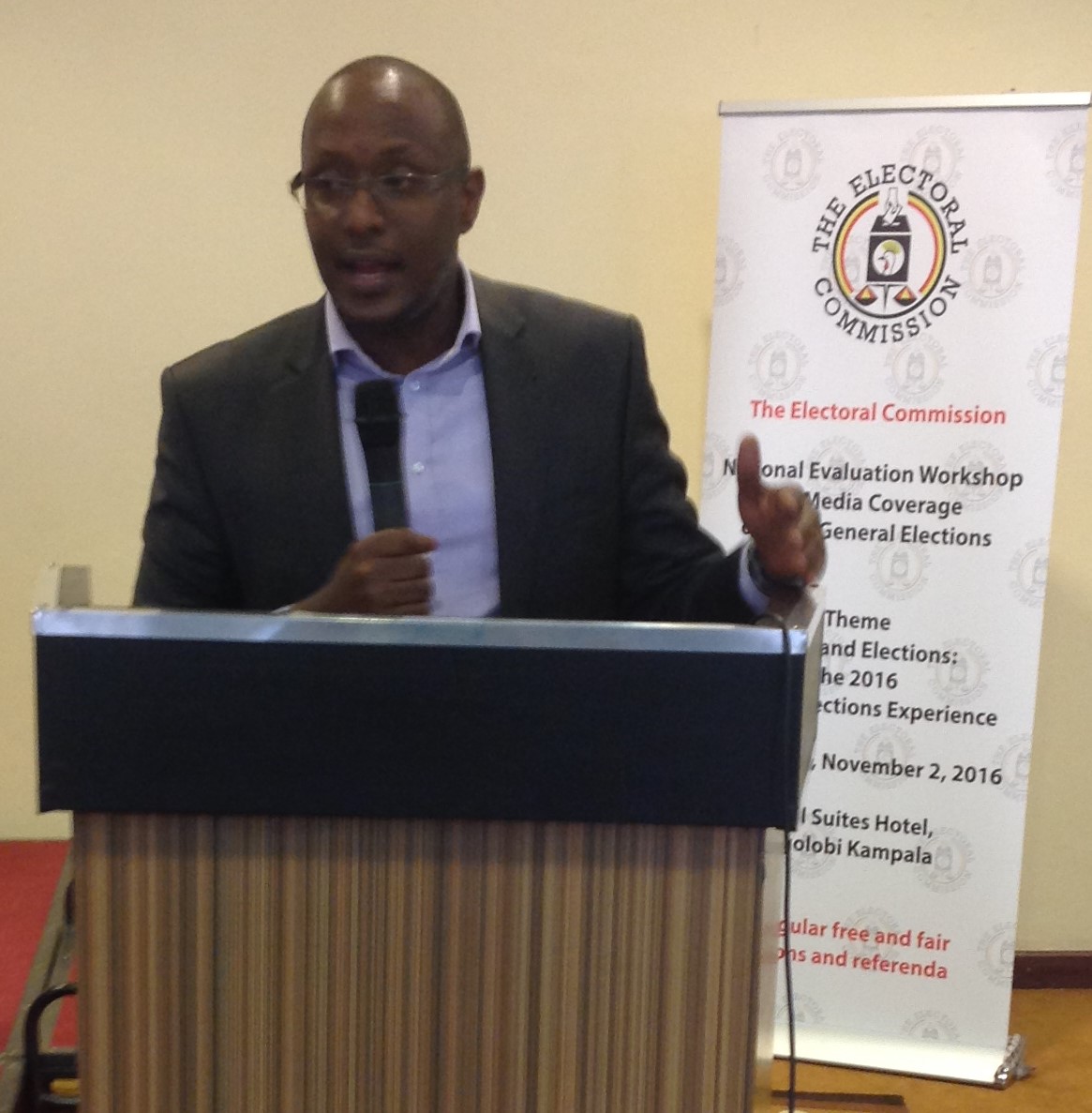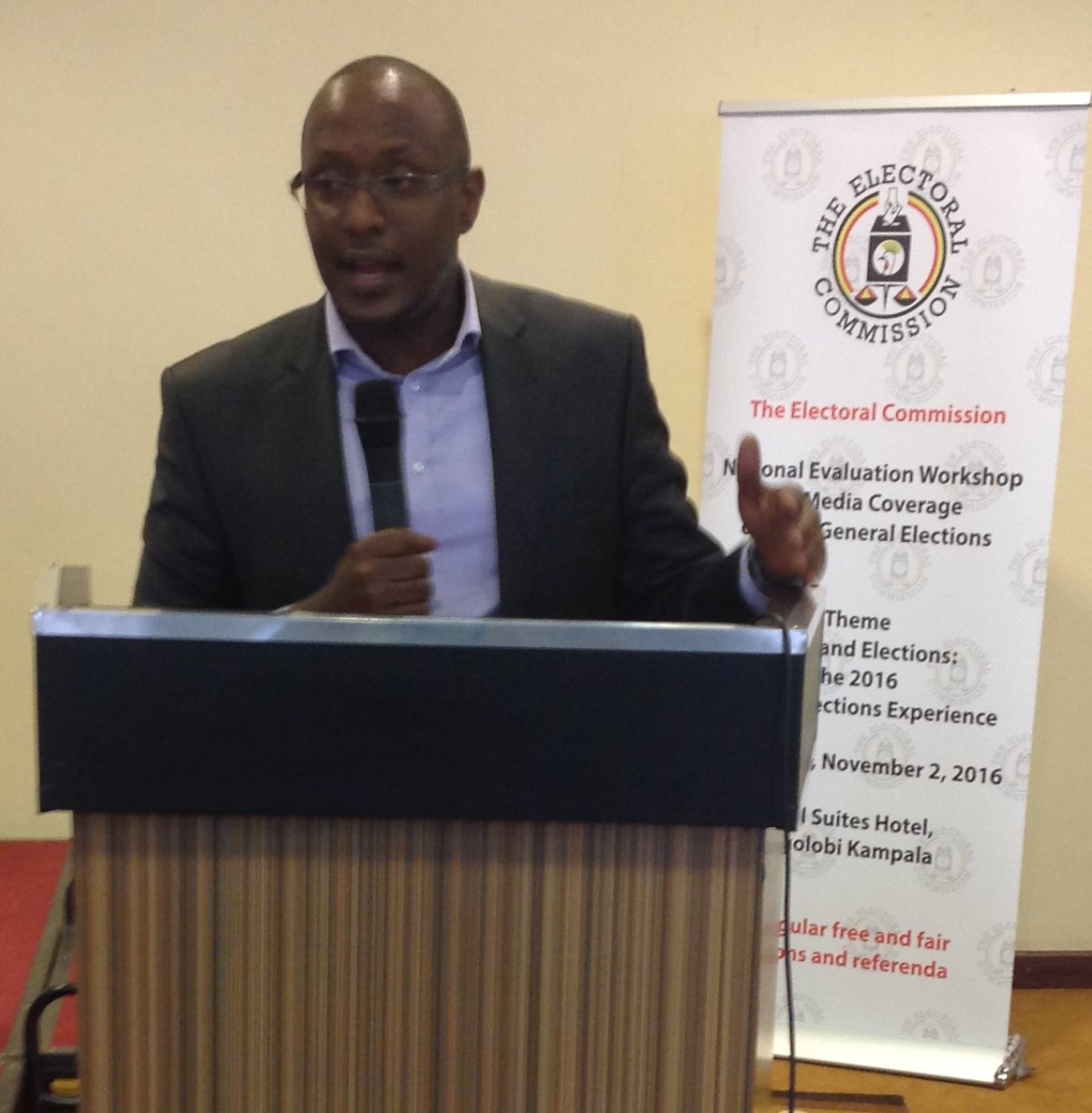 Kabushenga asked the electoral management body to increase its spend with the different media houses in order to help cover the costs that come with covering a general election. A more candid Kabushenga also told EC officials that increase in spend automatically raises the institution's goodwill in the media.
All speakers urged EC to kick start civic education and voter education early enough for the next elections.
EC Secretary- Rwakoojo said they would look into the submissions from the media and come up with policies that would better the good relationship the institution enjoys with the media,