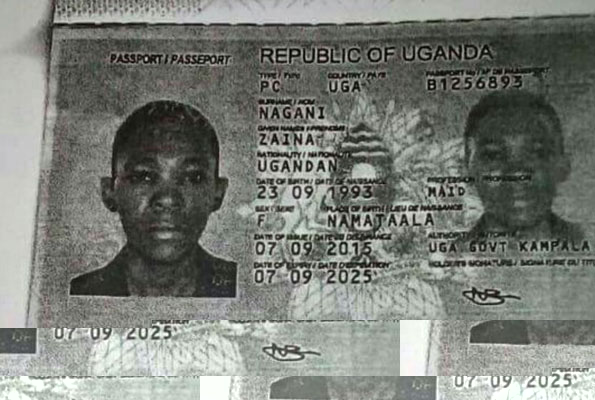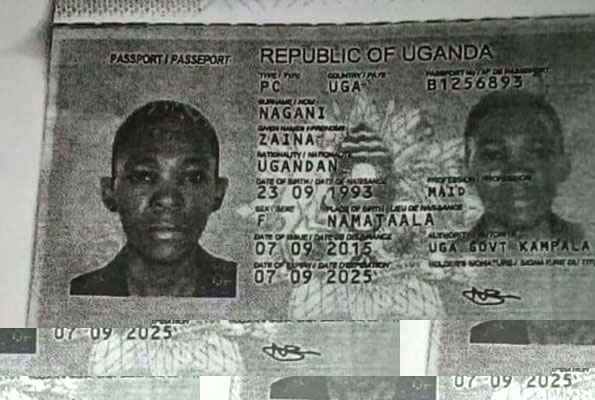 Zaina Nagani, a 23-year-old Ugandan woman collapsed and died at Dubai International Airport last week.
"We are aware of the deceased and the government is tracing the company that sent her to Saudi Arabia," Ambassador Charles Ssentongo, the chief of protocol in Foreign Affairs ministry in Kampala, said in a statement.
Nagani who worked as a maid in Saudi Arabia was in transit to Uganda when she collapsed and died on arrival at Dubai Hospital.
Her body is still in the hospital's mortuary.
Her passport number B1256893, showing she was born in Namataala, Kayunga District.
Among her possessions was a medical discharge form dated October 7, 2016, which indicated she suffered from ovarian cancer.