Police has confirmed the arrest of five men suspected of vandalizing UMEME power lines and taking transmission wires from various regions around the country.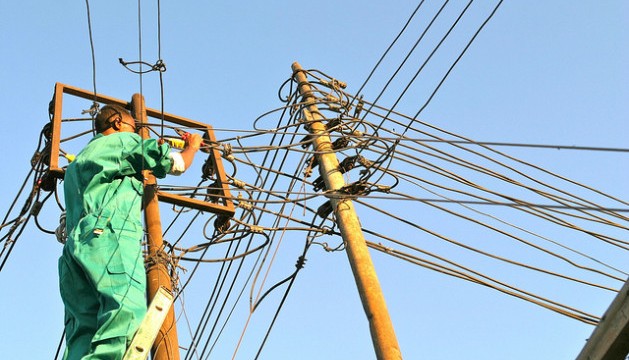 After UMEME receiving a lot of complaints from residents over various areas about continuous power shut downs, it was found out that the same group were stealing the power lines from different regions around the country including Tororo, Lira, Gulu, Kayunga and Mutundwe in Kampala.




Last week, the arrested suspects were spotted in Mbarara district. However Police failed to arrest them. They were tracked down when they tried to vandalise  Malongo Sub County's Electricity sub-station in Lwengo district.
Police identified their getaway, a Mercedes Benz van, registration number UAS 671S which they followed.
However, Police lost track of the vehicle and decided to put a roadblock on all major escape routes thus apprehending them on Masaka Road. At the moment, the suspects are being detained at Kireka Police station as more investigations are being carried out.