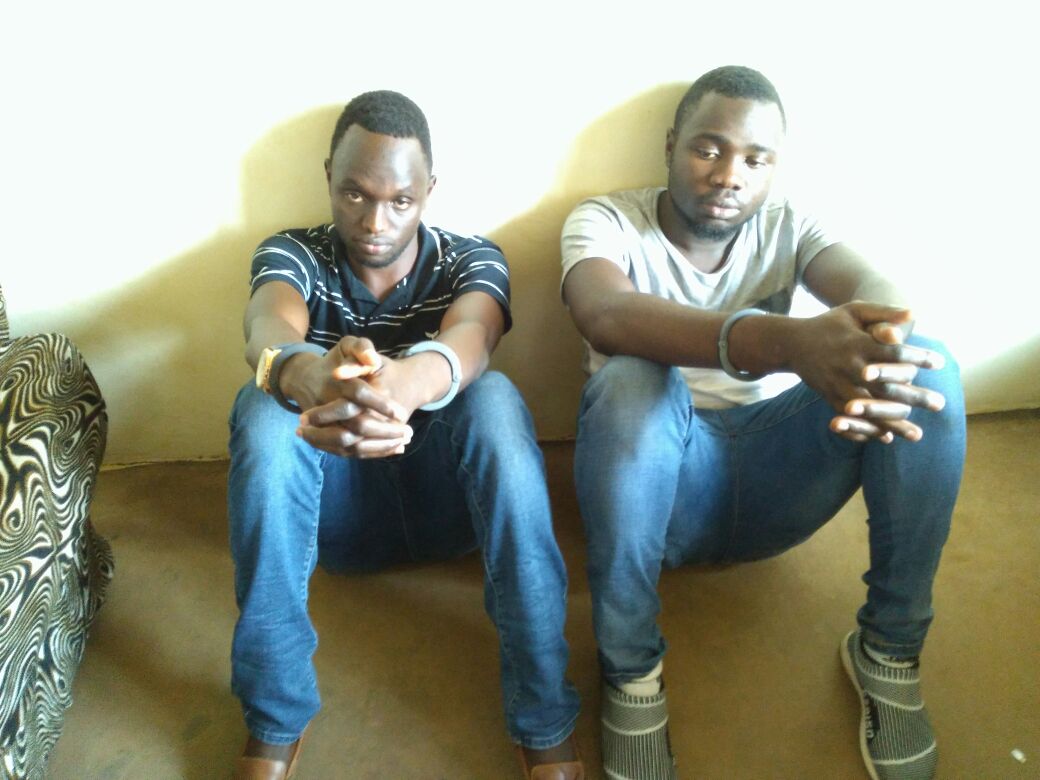 Both Onzima, 24, and Kulubale, 23, all residents of Munyonyo Salaama Road in Makindye Division drove in a Toyota Mark X UAV 419X with their ivory merchandise of 250 kilograms that they had planned to sell to the potential buyer whom they had negotiated this illicit deal with. The Flying Police Squad Commandant Mr Herbert Muhangi said police worked hand in hand with officials from Natural Resource Conservation Network (NRCN) to have these suspects arrested. He added that they have been following them for close to a month. Mr Muhangi said the suspects refused to transact business with any Ugandan businessman saying, "Ugandans do not have the money to buy the merchandise that they have." According to Mr Muhangi, the suspects had earlier told the buyer that they have 600 kilograms but first wanted to determine whether the buyer really had money to buy the merchandise.
The suspects while at police revealed that they were taking the merchandise to Kololo where they had agreed with a potential buyer who is a Chinese businessman whose identity they refused t0 reveal. However, as they were attempting to enter into the residential house that they expected to transact business from, some plain clothed men stopped them asking where they were going and what was in their car. According to the police sources, police had taken cover in the residence after a tip-off from their informers that traffickers had planned to transact business in the said residence. The arrest was done on Thursday at around three O'clock at Lower Kololo near Cuban Embassy and Kololo Airstrip and they were quickly driven to Jinja Road Police where police registered their case under SD/12/15/09/2016. Police says the moment their file is ready they will be produced before court for prosecution.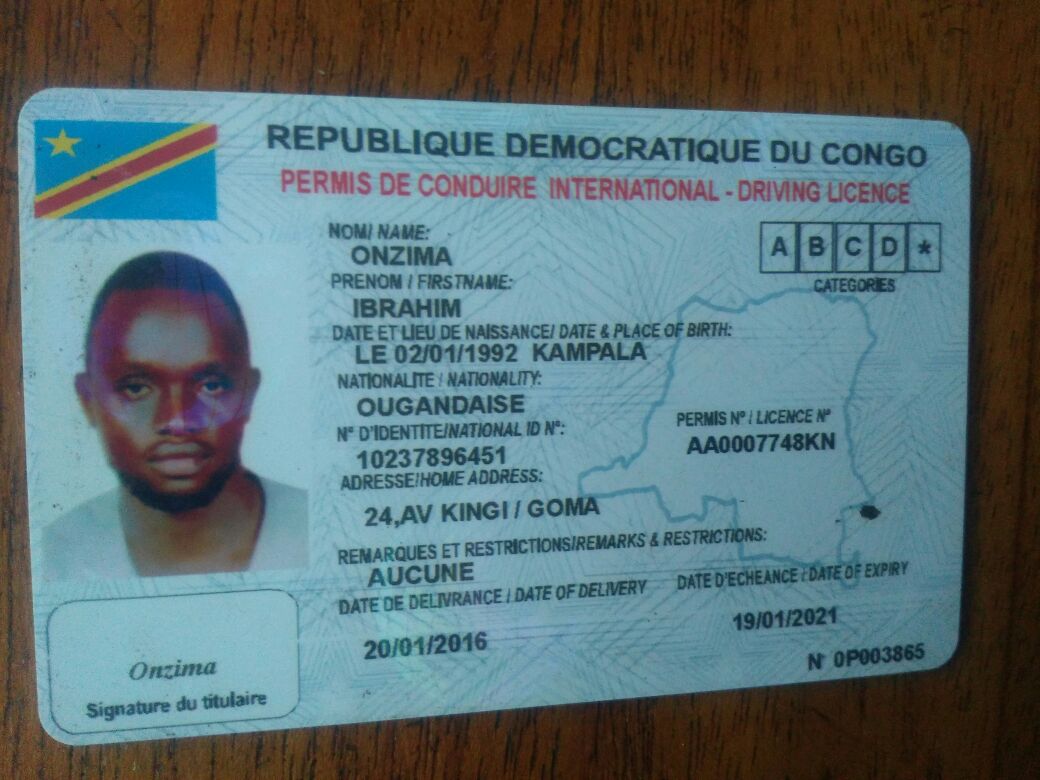 Mr. Vincent Opyene, the Chief Executive Officer of Natural Resource Conservation Network (NRCN) said they deployed undercover crime busters, backed by the Police Flying Squad from Jinja Road Police Station to have the suspects arrested. He further, urged police to investigate in detail so as to find out the big people behind these young men involved in illegal wildlife trade in the country. "Yes, it true that we have got the suspects but they are young men and there must be a big person in behind this illicit trade who is facilitating these young men," Opyene said. Kulubale who was weeping all the time told police that it was his cousin Onzima who knew where the ivory was being taken saying he  was only escorting him. "I am just a student from Apas Secondary School in Nsambya. I am free now because I am in my holidays," Kulubale said. Besides ivory, police found Onzima with US$400 an equivalent of Shs1.4 million, Shs25,000 and Five thousand Congolese Francs and a driving permit from the Democratic Republic of Congo. When police cross checked their mobile telephones, they found that they had several telephone conversations with some people from Burundi and Democratic Republic of Congo on that day of the arrest. However, they said, those were their relatives and family members. They refused to divulge any relevant information in connection to ivory. Arrests and seizures of wildlife body parts have become so common in Uganda where many animals such as pangolins, elephants and rhinoceros are being poached. In 2015, Uganda Wildlife Authority (UWA) announced the seizure of two tons of pangolin skins discovered in boxes at the Entebbe International Airport, a key transit centre for the illegal wildlife trade in Central Africa. Elephants and rhinoceroses often serve as the poster animals for the illegal trade in wildlife and they are killed for the ivory and rhinos for their horns.
Police Flying Squad in Kampala on Thursday afternoon arrested two young men Ibrahim Onzima and Muhammad Kulubale with 250 kilograms of ivory worth Shs212 million  an equivalent of US$850,000 from the upscale suburb of Kololo.