Comedian Patrick Idring has today (August 30th) received a new passport after his pleas to the United Kingdom embassy to return his old passport after six weeks fell on deaf ears.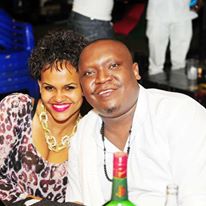 Salvado submitted his passport to the embassy while applying for visa to the UK on July 18th.
Salvado claims he was applying for a visa to go and perform at Sudhir's daughter Sheena Ruparelia's wedding that happened over the weekend.
While it's a known process for all Ugandan UK visa applications to go through South Africa, hence taking a few days, Salvado's disappointment arises from the fact that he applied and paid more for a faster process.



A few days back, Salvado posted on his face book wall requesting the UK Embassy to suspend his visa application and return his passport. Salvado argued that by retaining his passport, he was missing travels for gigs outside the country hence losing business. The comedian went on to make subsequent posts where he even tagged the UK ambassador Ms Alison Blackburne, but his posts yielded no results.
Salvado says he started processing for a new passport because he had not received any communication about his old passport from the UK Embassy, yet he had to travel for a gig in Botswana this weekend.
Read Salvado's most recent post about the same that he made this evening;