Over the years President Museveni has picked up countless nicknames some from his supporters as a way of declaring their love, others by his haters and still a few more that the president has literally given himself. Here are 10 of the best.
Kikofiira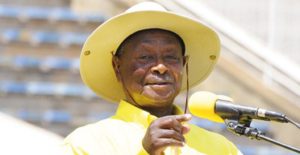 One can count on one hand the number of times they've seen President Museveni without his big round Kikofiira (hat). No wonder his signature hat has won him the "kikofiira" nickname.
Leopard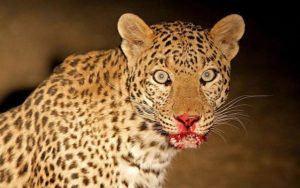 During the most recent election campaigns, Museveni was quoted saying "if you go and put your finger in the anus of a leopard, you're in trouble." This remark was without doubt the highlight of the election season and it is not surprising the reference to the president as "Leopard" caught on immediately. Some just shortened it to "Leo".
Ssabalwanyi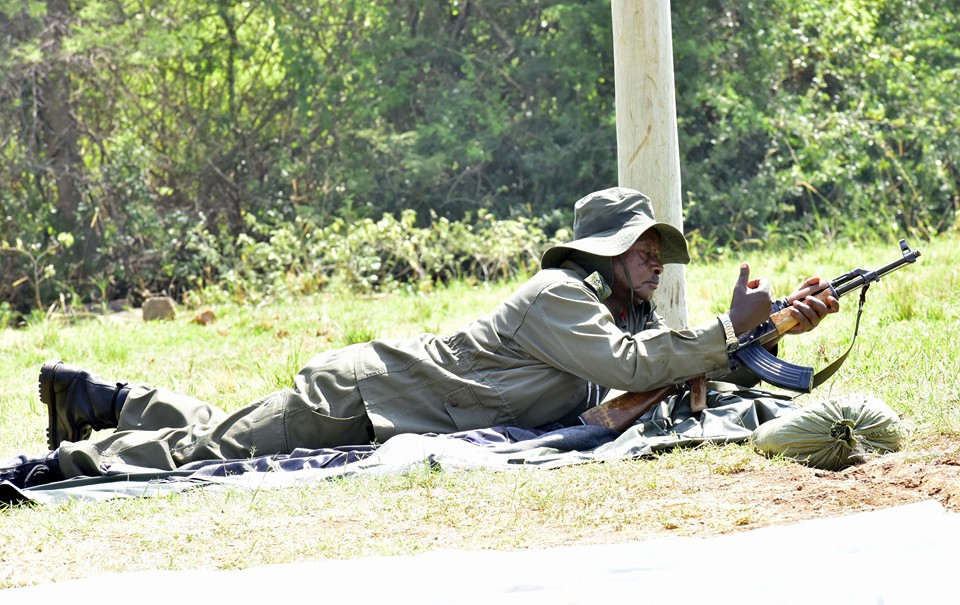 President Museveni won himself the title Ssabalwanyi (fighter among fighters) because he has boasted many times of his prowess as a fighter due to the battles he won in the Bush more than three decades ago and others during his stay in power. Unlike most other titles, it is in fact Museveni who declared himself the Ssabalwanyi.
Mzee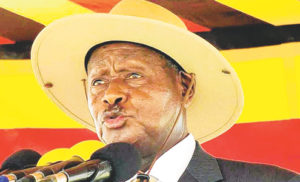 Many Museveni supporters adoringly refer to the president as Mzee (old man) which in our culture is also a title given to one who has come of age or is deserving of respect. The title may have started at private meetings and become most popular on the campaign podium but it is not at all unusual now to hear it used at official functions.

Taata
Due to his age and authority, many people look up to Museveni as a father/grand father figure hence their referring to him as Taata (father). It is also possible they use that reference because it is flattering and most people using it are looking for a favour of some kind. During a meeting with Tubonga Nawe artistes last year, fashion designer Santa Anzo even opted to give it a twist by referring to him as "Daddy".
Omulaalo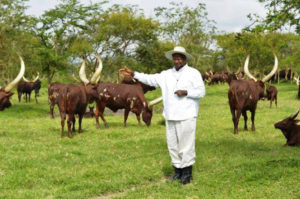 In the course of the 2016 election season, Maj. Kakooza Mutale, one of the president's most controversial supporters warned that they would not tolerate any one standing in the way of the "Mulaalo" (herdsman). Museveni as a man from a cattle-keeping culture is a herdsman but no one had dared refer to him as a Mulaaalo until Kakooza Mutale made the name an instant hit.
Sevo
Sevo has been the swaggerific short form for Museveni for a long time but it became even more popular after his 2011 campaign rap song "I want another rap" that featured a line with the word  Sevo in it. There have been many other short forms for Museveni such as M7, M6+1 etc.
Ssabagabe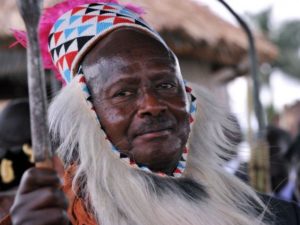 Ankole is one of those regions that had a king in the past and there remain some Banyankole in favour of having a royal head. That idea however has never been popular with Museveni and he has never made a secret of it, because it would mean he is subject to another man in Ankole and yet he views himself as the Sabagabe  (king of kings).
Taata Muhoozi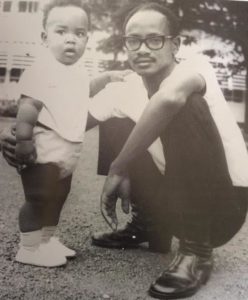 It is common in most Ugandan cultures for a parent to be called their firstborn's name on top of the parent title such Maama or Taata…and so it is that Museveni wasn't spared. With Muhoozi Kainerugaba being his first born he automatically became Taata Muhoozi to us all.
Nanyini Mafuta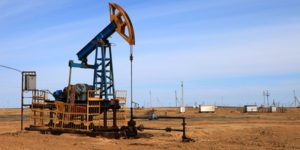 Museveni has always referred to the oil discovered in Bunyoro as "my oil", sometimes accusing the Opposition of wanting to steal it and many times even warning people not to play with "my oil". Given his strong attachment to oil, some have been prompted to give him a new name- Nanyini Mafuta (owner of the oil).