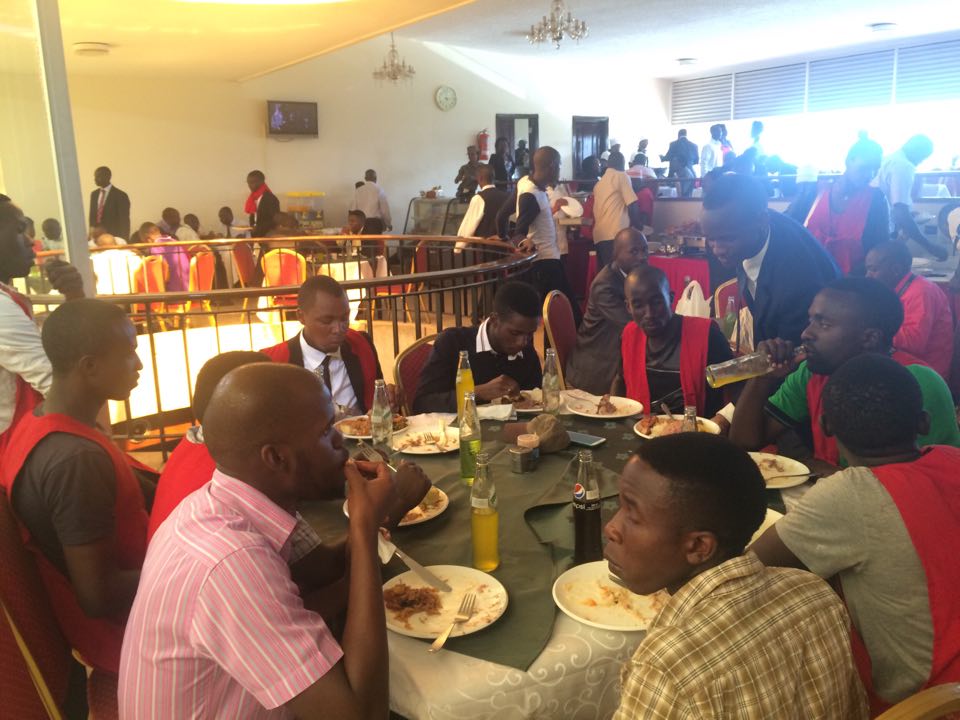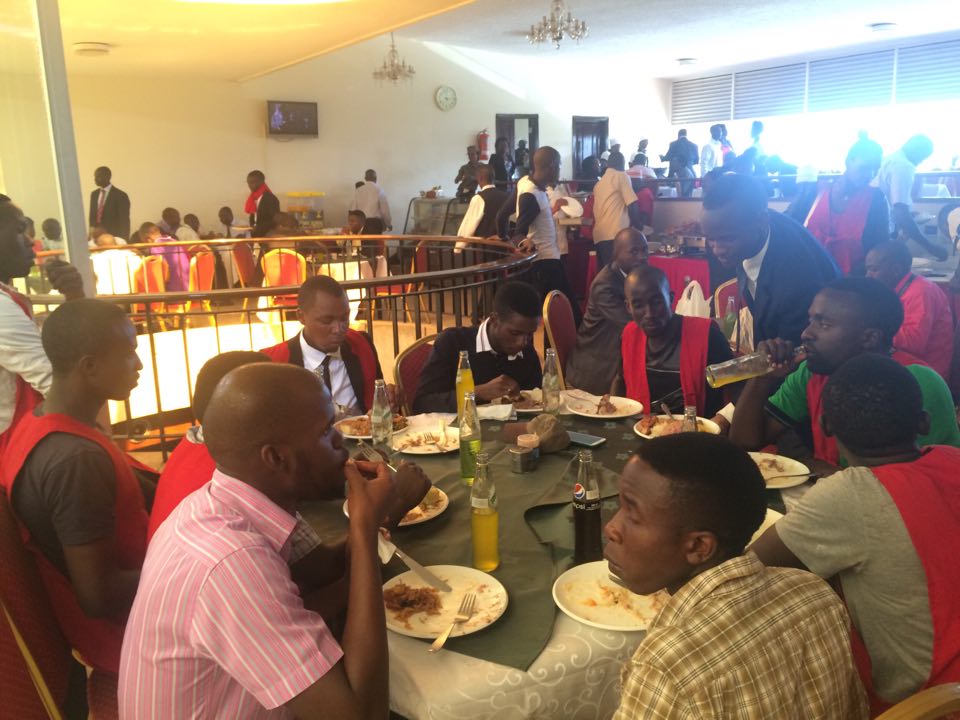 Police has for long been involved in running battles with Makerere University students during strikes, on many occasions unsuccessfully using tear gas to bring them to order, but they have not registered a good success rate.
In comes new Education Minister, First Lady Janet Museveni with new tricks.
They say the mouth that eats does not talk, so she managed to calm down striking students with a sumptuous lunch buffet, complete with sodas when they sought her intervention to have Makerere University re-opened.
Makerere was supposed to open for freshers last Saturday, but it was closed until further notice, following a strike by non-teaching staff who laid down tools, demanding an increment in their salaries.
Students held a counter strike on Monday morning and they threatened to match to Mama Janet's office but police provided them a bus to avoid causing commotion.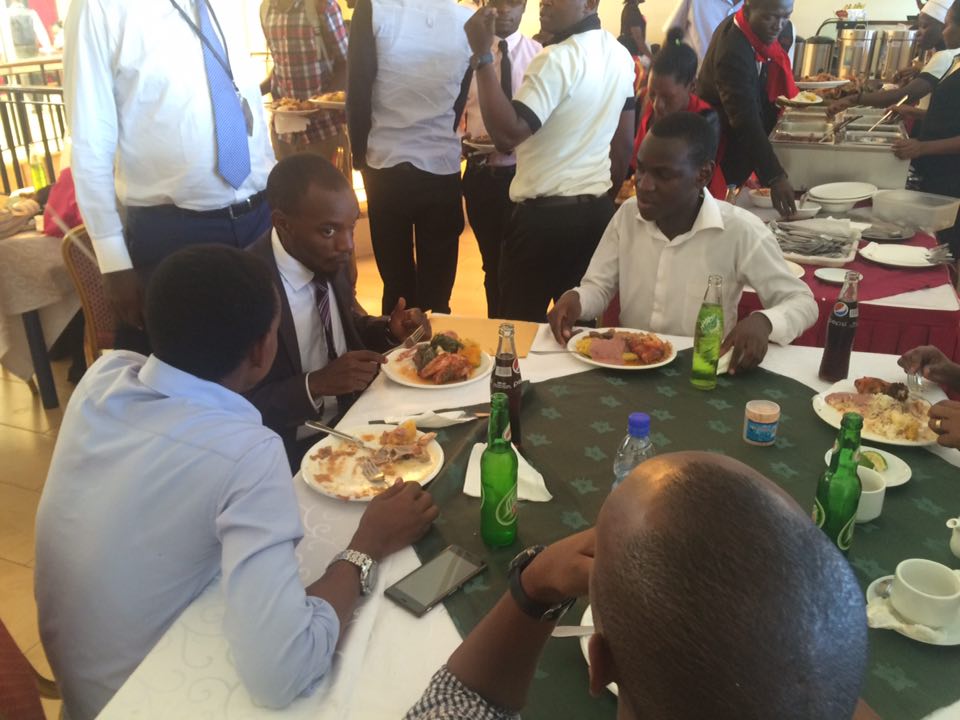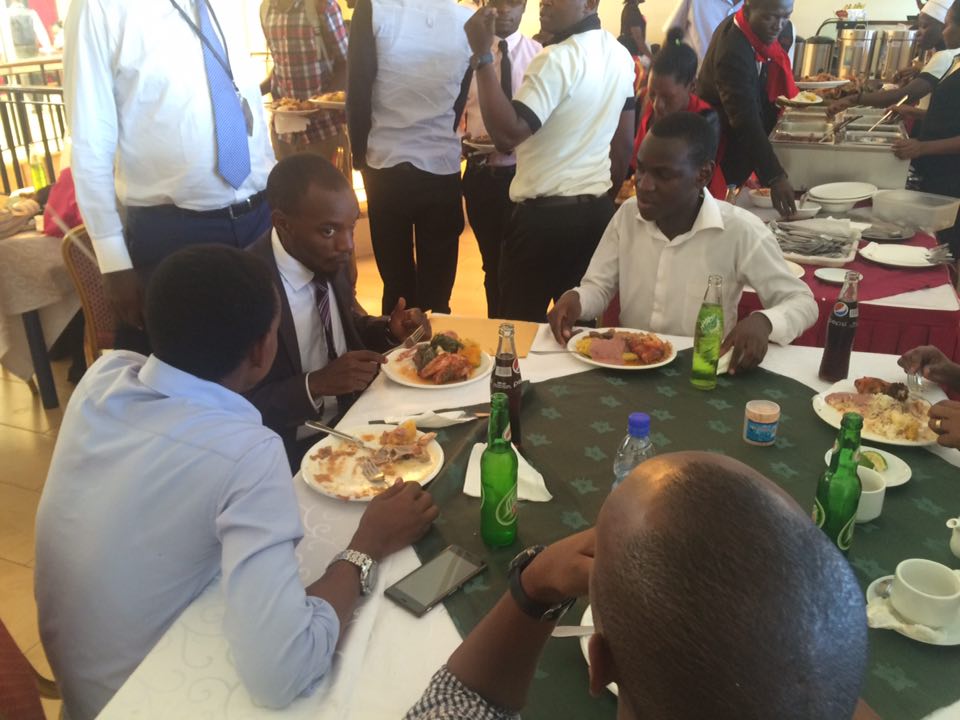 Like a mother, Mama Janet felt sorry for the hungry students and served them a hearty meal before promising that the university will be re-opened this Tuesday after she had contacted the university council.
The students were all praises for Mama Janet who served them rice, matooke chicken and beef with g-nuts and greens a side dish opposed to the murram (posho and beans) they are used to at the university.
"Museveni could not have chosen a better Education Minister. This one will effectively solve our problems," Simon Lutaaya one of the students told Campus Bee, a website that majorly focuses on university news.