Following Ray Supasta's massive tantrums on his Facebook page aimed at Winnie Nwagi for the last few days, Nwagi has finally spoken out, but she says her deprived past is motivation for her her to work hard every day.
Ray, in a vicious attack on his page, said Nwagi was not Beyonce despite the fact that she thinks she is. He also went ahead to say that Nwagi drinks until she urinates on herself. He also published old pictures of Nwagi and promised to publish her nudes next.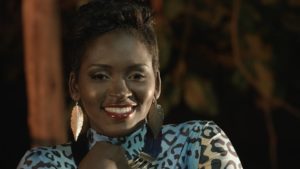 The Swangz Avenue Musawo hit maker seems to not only have a musawo's prescription to handle bad publicity but she also has a magician's touch as her hit-back at Ray appeared together with her new song Magic.
Question is, could the feud between the two coincide with her new song or could the two know a thing or two about "any publicity being good publicity?"
Ray Supasta said so many bad things about Nwagi's past, but the curvy singer decided not to dwell on the past, saying she is grateful for the inglorious past of struggle because it has shaped who she is and inspires her to work hard.




She took to her Facebook page to comment on the issue and also use the opportunity to launch a new song.
"I'm proud of the woman I have become. More so I'm grateful for the troubles because they have shaped the life ahead. I didn't have much growing up, life has always been a struggle and it's clearly evident in my old pictures (which by the way I love so much). They remind me of jenvudde and it's a constant reminder of why I need to wake up every day and work hard," Nwagi said.
"Along the way some people don't like the idea that one can turn their lives around for the best and they will do everything to take you back to the trenches. Winnie Nwagi is not going back to the trenches, Winnie Nwagi is looking ahead with a lot hope and determination. Life can MAGICALLY turn around when The Lord blesses you and the devil will fight you but will lose and be forgotten soon. WELCOME TO THE NWAGI MAGIC," she said.