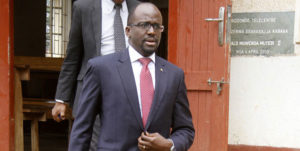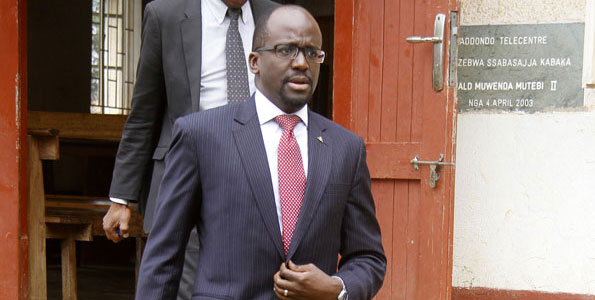 Inspector General of Police Gen. Kale Kayihura was summoned by court to answer charges of torture, and he was supposed to appear before Makindye Magistrate's Court this morning.
Instead Kayihura alongside seven other co-accused police officers turning up in the dock, a group of people carrying pro Kayihura placards stormed court and even blocked the road to court saying they will not allow Kayihura to appear before court because he has no crimes to answer.




A group of lawyers filed the case against Kayihura after Police stick-wielding officers were filmed beating up Opposition leader Rtd. Col. Kiiza Besigye when he was granted bail from Luzira prison recently. Besigye is facing treason charges.
Now prominent lawyer David Mpanga has dispensed some free advice to Kayihura. "If someone files a case against you that you believe to be foolish & lacking in merit, don't get a mob. Get a lawyer. They know what to do," Mpanga tweeted.
Mpanga who has previously represented Besigye is one of the prominent lawyers in Uganda. We wonder whether he would allow to represent Kayihura though.
Interestingly, Kayihura is also a lawyer by profession and he should be aware of the procedures of court.
Kayihura didn't turn up despite summons and the lawyers wanted court to issue criminal summons against him but their pleas were unsuccessful.
The case has been adjourned to August 29.  Question is, will Kayihura have hired a lawyer by then, or he will have a bigger crowd of demonstrators?