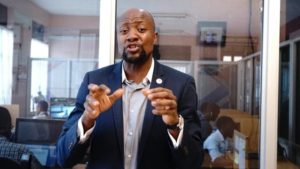 Matooke Republic has learnt through its sources that Urban TV star news anchor Samson Kasumba has for the last few weeks been in talks with NBS to switch to its Kamwokya based station.




It is not yet clear if the terms have been finalized or should we say the hefty price that NBS will have to cough to have the motor mouthed journalist on board, but it's very clear that Samson will be joining their team soon.
NBS TV owned by Kin Karisa has since last year been growing at a competitive rate as it's star news cast continues to dominate the market with the brightest news anchors.