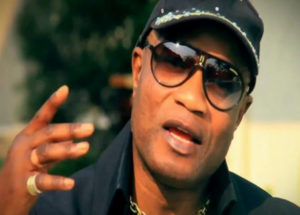 Following his recent release from a day's prison sentence, Congolese musician Koffi Olomidde seems to have learnt a thing or two about how to gain people's favour instead of kick it out of them.




He has announced on his Facebook page that he will be staging two free shows in DRC's capital Kinshasa. "Koffi Olomide gives you an appointment on Saturday 13 August at the Stade Valodrome starting (1400 hours) for a free concert and on Sunday August 14 at the Hotel Invest starting (1700 hours). Koffi sings freely," he posted.
This comes as a PR strategy after several assault and battery charges that he has been slapped with over the years.
The veteran musician was recently arrested and deported from Kenya by Kenyan authorities after assaulting one of his queen dancers at Jomo Kenyatta International Airport.
Upon arrival in Kinshasa he, was then apprehended by Congo authorities and sentenced to three months behind bars but was discreetly released the next day, a move that was met with a lot mixed feelings all over the media.