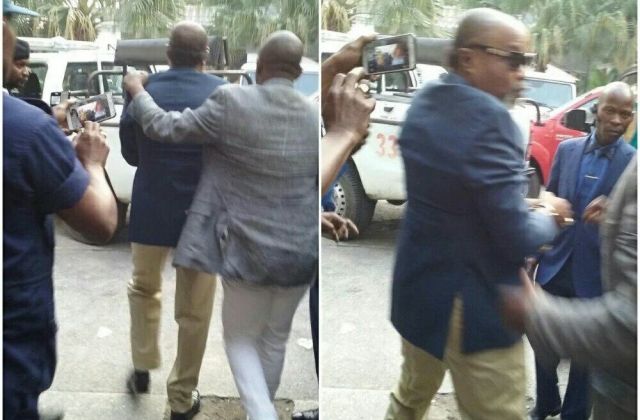 Following his deportation from Kenya for assaulting a his dancer at the Jommo Kenyatta International Airport last Friday, Congolese music icon Koffi Olomide has been arrested at his home in DR Congo capital Kinshasa.
Congo's attorney General ordered his arrest and he will spend the next three months behind bars without the option of a fine, over assault and battery charges. He faces up to 18 months behind bars and he now awaits a court ruling following requests by prosecutors to have his sentence lengthened.
Reports from Kinshasa indicate that, a campaign to have him arrested was started by Congressman Zakarie Bababaswe, who had filed a petition on behalf of the Congolese public.
Bababaswe called a press conference and wondered why Olomide was "still walking scot-free and yet there was video evidence that he assaulted his dancer in Kenya?"
Interestingly,  Babasawe and Olomide used to be good friends until they fell out after the musician and Cindy Le Coeur, his lead singer, were accused of belittling him in their songs.
It is not the first time Koffi Olomidde has been sentenced to prison over assault and battery convictions. In 2012, the Rhumba singer was given a three-months suspended jail term for assaulting a producer.
He was set to perform in Nairobi on Saturday but after the video of him kicking his dancer went viral online, he was arrested and deported the next day, leading to the cancellation of his show.
Zambia had also cancelled his upcoming show after the incident.