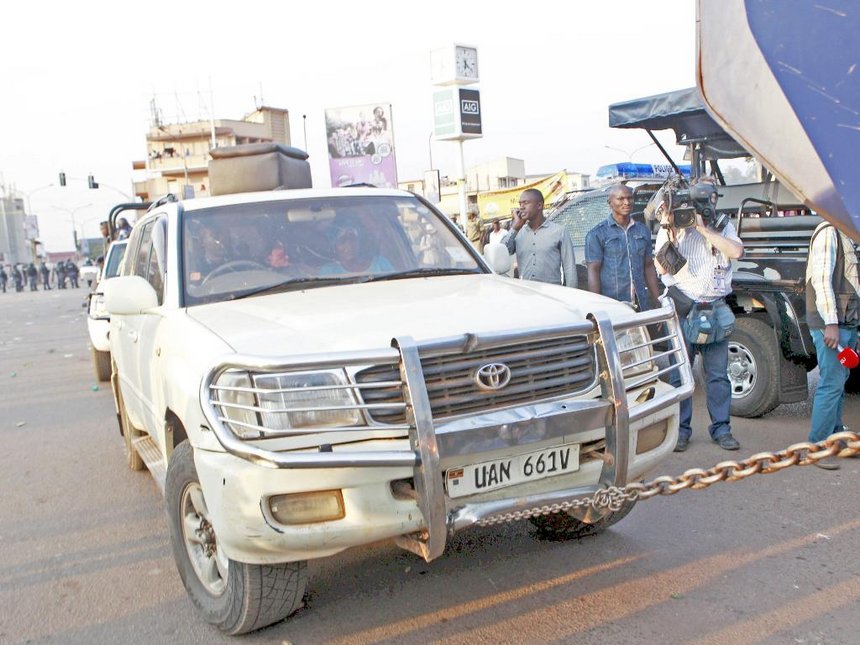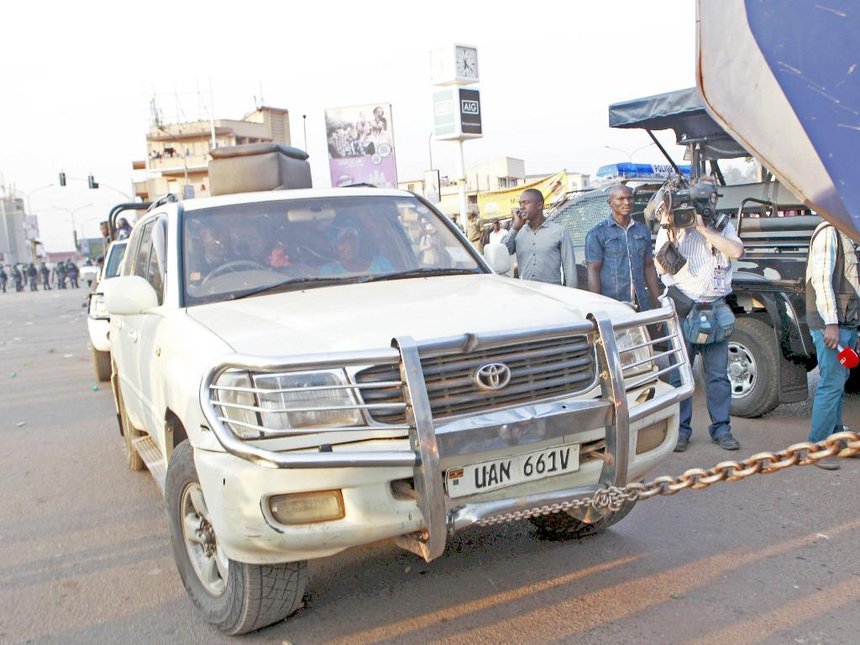 Opposition Forum for Democratic Change (FDC) former presidential candidate  Rtd. Col. Dr. Kizza Besigye was arrested this Monday morning on his way from Makindye Magistrates Court where a case of disobeying lawful orders against him and Kampala Lord Mayor Erias Lukwago had been dismissed.
Besigye was waving to his supporters in his vehicle, a Toyota Landcruiser Prado UAN 661V which was towed to Jinja Road Police station, and this is where it gets interesting. Police claimed that it was towed because it was suspected to be under dangerous mechanical conditions (DMC).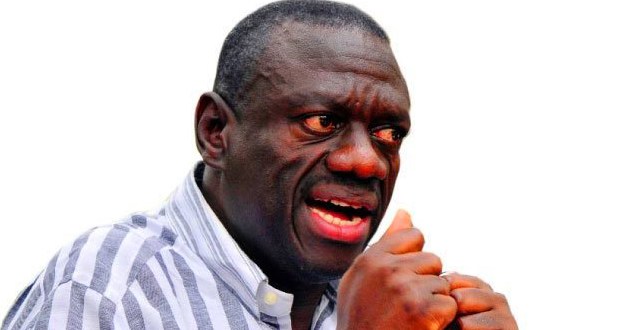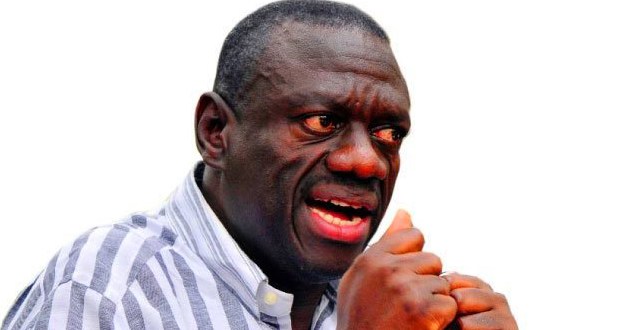 "At Jinja Road Police Station where Dr. Besigye is being detained and the police claim that his vehicle was towed because it was suspected to be a DMC!!!" Kampala Lord Mayor posted a photo of the vehicle inspection report on his Facebook page. 
The report signed by Hellen Atuheire for the Inspector of Vehicles notes that the body paint is shabby, especially at the rear end. It also notes that the offside body fender torn on the front quarter.
No major defects were found under the hood (meaning engine and other mechanical parts are in perfect condition).
After a road test, it was also noted that the vehicle has a good breaking system, good suspension and control systems.
In the remarks, the Police report indicates that there are no major mechanical defects to render the vehicle dangerous.
But the owner of the vehicle is advised to paint it.
Below is the police report.