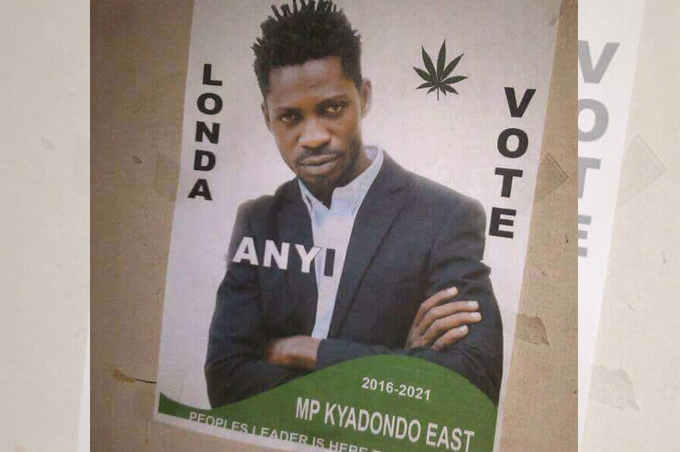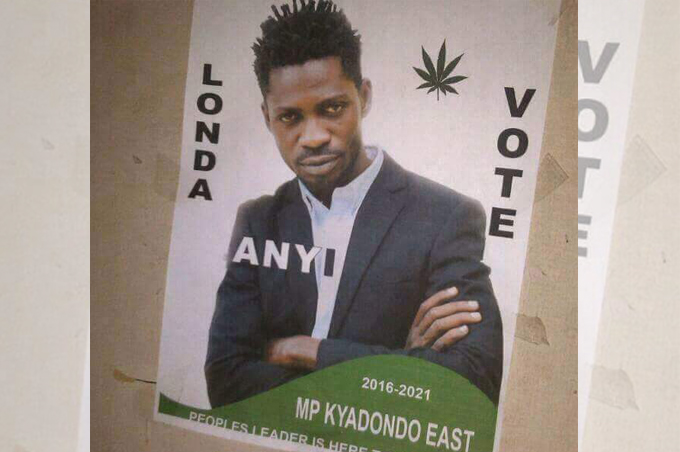 It is no longer speculation. Singer Bobi Wine is set to contest for the Kyadondo East seat in Parliament after area MP Apollo Kantinti was recently thrown out over electoral malpractices.




But what is speculation is whether a poster circulating on social media is the singer's official campaign poster.
The poster has created social media buzz because it shows a marijuana leaf as the symbol of self-professed ghetto president.
Bobi was previously linked to drug substance abuse until he released a song Dipo Ze Sada, professing that he had quit smoking weed.
Marijuana is illegal in Uganda and we are not sure the Electoral Commission would allow him to use it.
The poster has green colours to indicate that Bobi is Democratic Party leaning, though he has of recent been in bed with FDC presidential flag bearer Rtd. Col. Dr. Kizza Besigye.
The ghetto president is yet to come out on the poster, but our suspicion is that it is the work of Photoshop.